Our Microsoft Excel Consulting Services
At our Excel consulting company, we pride ourselves on offering top-notch services to meet your data management needs. Our Excel consultants specialize in various areas, ensuring that you receive the best solutions tailored for your business. Here are some of the key Excel consulting services:
Our Excel consultants craft user-friendly Excel spreadsheets to ensure ease of use. These spreadsheets are intuitively designed, allowing your team to focus on important tasks rather than navigating through complicated features. This contributes to increased efficiency and productivity.

The expertise of our Excel expert consultant lies in custom Excel programming, including VBA development. By creating bespoke tools and macros, we enhance the capabilities of Excel, thus streamlining your workflow and automating tedious tasks.

Our Excel professional services include the automation of repetitive tasks and the generation of insightful reports. This reduces the manual workload and enables you to make data-driven decisions swiftly, contributing to the overall success and growth of your business.

Through our Excel consulting, we develop advanced formulas and functions tailored to your needs. These solutions assist in handling complex calculations with precision, thus empowering your team to derive meaningful insights from your data.

At our Excel consultancy, we specialize in cutting-edge data analysis and visualization techniques. By transforming raw data into visually engaging reports, we enable you to comprehend trends and patterns, leading to more informed decision-making.

Beyond building solutions, our Microsoft Excel consultancy offers comprehensive training and support to ensure that your team is well-equipped to utilize the full potential of Excel. Our ongoing support ensures the longevity and reliability of the solutions implemented.

Our Excel consulting services seamlessly integrate Excel with other software applications. This interoperability enhances data sharing and collaboration, optimizing your business processes and ensuring that your data ecosystem is efficient and cohesive.
Unleash the power of Excel with our specialized consulting services. We decode its complexities to streamline your workflow and amplify productivity. Our expertise enables you to harness Excel's multifaceted nature effortlessly.
Whether you seek an unbiased perspective or lack in-house capabilities, our Excel consultants are the linchpin to your success. We refine strategies and cultivate technical prowess, proving indispensable for businesses worldwide. Consulting with Excel experts has the following benefits:
Tailor-made Excel strategies align seamlessly with your business objectives.
Optimize resource allocation and reduce expenses with strategic Excel implementations.
Streamline Business Processes
Excel consulting facilitates smoother, more efficient workflows.
Elevate your team's Excel proficiency through specialized training programs.
Leverage Excel's powerful data analysis tools to make data-driven decisions that align with your business goals.
Implement scalable Excel solutions that grow and adapt with your business, ensuring long-term sustainability and agility.
Data Validation and Accuracy
Ensure the integrity and accuracy of your data with Excel's data validation tools, reducing discrepancies and improving reliability.
Proactively address issues to boost system reliability and offer a seamless, bug-free user experience.
Make your Excel files more accessible to people with disabilities by using built-in features, thus promoting an inclusive work environment.
What you can expect from our team
From our team, expect tailor-made Excel solutions that streamline operations and boost productivity. Our experts bring profound knowledge, adept problem-solving, and insights into best practices. Through specialized training, we elevate your team's skills. Our efficient, cost-effective approach ensures optimal resource utilization and a partnership that drives success. Here are some advantages of availing our Excel consulting services:
what our clients say about BSUPERIOR?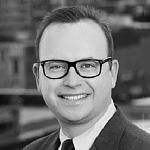 I have been working with BSUPERIOR team on various projects over the last 4 years. It started with a complex mathematical problem and a simple spreadsheet. Their team always surprises me with their skills and passion for their work. They really work hard to ensure projects meet the business criteria and solve the business problems they need to. I will continue working with them to improve the business systems of our company.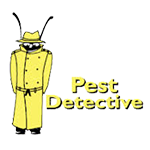 Working with Sajad and his team at BSUPERIOR has been an easy and pleasant experience. The solution they built for us will save us dozens of hours of labour costs several times a year and has been well worth what we paid. I can easily recommend them and will not hesitate to work with them again in the future.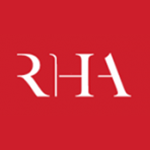 Sajad and his team have been extremely helpful in meeting our website needs. They listen to what your vision is and not only work around it, but help to flesh it out. I would highly recommend Sajad and BSuperior to anyone with Technology needs.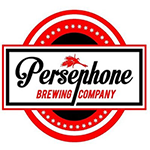 At Persephone Brewing we utilize a number of systems to manage and report our data. BSUPERIOR System helped us streamline these processes by automating several business processes using our existing data sets saving us hundreds of hours a year at a very reasonable cost.