You've invested in Microsoft SharePoint to enhance your team's collaboration and workflow. That's a smart move! But, did you know that ongoing support and maintenance are just as vital? They ensure that your platform stays updated, secure, and efficient. Let's break down why this is so important:
Our SharePoint Support & Maintenance Services
You need continuous SharePoint support and maintenance to keep things running smoothly. Our team of developers specializes in SharePoint technical support. We understand the platform inside and out. Here's how we can help you:
How Our SharePoint Support Will Work For You
With our specialized SharePoint Support and Maintenance Services, we offer you a comprehensive package to meet all your needs. Below, we've condensed these benefits into short:
Increased System Reliability
We proactively identify and resolve issues, keeping your SharePoint running smoothly.
Our regular updates fortify your SharePoint environment against threats, enhancing data protection and peace of mind.
Through vigilant monitoring, we catch and fix issues quickly, maximizing your productive work time.
Why Choose Our SharePoint Support Company
Why settle for less when you can have the best? Join the many satisfied clients who have made their SharePoint systems better with our support. Here is a list saying why we are the best:
A Dedicated Team of SharePoint Experts: We're not just any tech support; we're specialized in SharePoint. That means you get help from people who know exactly what they're doing.

Extensive Experience: Our team has been working with SharePoint for years. We've seen it all and solved it all.

Custom Solutions: Every business is unique. We offer tailored SharePoint support services to meet your specific needs.

Quick Response Time: In the business world, time is money. We pride ourselves on solving your issues as quickly as possible.

Transparent Pricing: No hidden fees, no surprises. You'll know exactly what you're paying for.

User Training: We don't just fix your problems; we teach you and your team how to get the most out of SharePoint.
Choosing Microsoft SharePoint is a big step forward for your business. But, like any powerful tool, it needs expert care. Our SharePoint Support and Maintenance services are designed to give you peace of mind. Here is how our SharePoint support process works:
Initial Contact

After you contact us for SharePoint support, we promptly respond to understand your specific needs and concerns, setting the stage for effective solutions.

Issue Assessment

Upon hearing from you, we quickly evaluate the SharePoint issue you're facing, gauging its severity to determine the most effective action plan.

Response Time

Our SharePoint support prioritizes issues based on severity, ensuring varying but prompt response times so that you're never left in the lurch

Problem-Solving

Employing their SharePoint expertise, our team takes action to resolve your issues, working diligently to get you back on track quickly.

Resolution and Follow-Up

Once we've resolved your SharePoint issue, we conduct a follow-up to confirm everything is operating correctly, ensuring your complete satisfaction.

Ongoing Support

Beyond immediate issues, we offer continuous SharePoint maintenance and monitoring to preemptively identify and fix problems, keeping your system running smoothly.
+
-
In today's digital world, security is a necessity. The same goes for compliance with legal and industry standards. That's where our SharePoint Support and Maintenance services shine. Our security and compliance measures are as follows:
We keep your SharePoint system up-to-date, guarding against security threats and vulnerabilities.
Your data's safety is our priority. We use strong encryption methods to keep your information secure.
We set up strong authentication processes, ensuring that only authorized individuals have access to your SharePoint.
We provide comprehensive records of all security and compliance measures, ensuring you're always in the know.
We routinely check to make sure your SharePoint setup complies with industry and legal standards.
Our team continuously monitors for any suspicious activity, taking action if anything seems off.
We believe the best way to understand the value of our SharePoint Support and Maintenance services is to see them in action. Here's a closer look at some of our recent projects.
Regular Updates and Enhancements
In the fast-paced digital world, standing still means falling behind. We provide regular updates and enhancements to your SharePoint's performance and security. Here is what you get with our SharePoint support and maintenance:
We keep your SharePoint system up-to-date with the latest features and security patches.
Our team continually tweaks your system for optimal performance, ensuring it runs smoothly.
As SharePoint evolves, new features become available. We integrate these into your system for you.
The digital landscape changes fast, and so do security threats. We keep your system fortified.
User Experience Enhancements
We make small, frequent adjustments to improve how you and your team interact with SharePoint.
After every update or enhancement, we test thoroughly to make sure everything works as it should.
what our clients say about BSUPERIOR?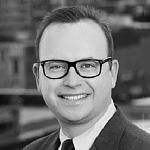 I have been working with BSUPERIOR team on various projects over the last 4 years. It started with a complex mathematical problem and a simple spreadsheet. Their team always surprises me with their skills and passion for their work. They really work hard to ensure projects meet the business criteria and solve the business problems they need to. I will continue working with them to improve the business systems of our company.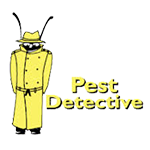 Working with Sajad and his team at BSUPERIOR has been an easy and pleasant experience. The solution they built for us will save us dozens of hours of labour costs several times a year and has been well worth what we paid. I can easily recommend them and will not hesitate to work with them again in the future.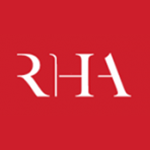 Sajad and his team have been extremely helpful in meeting our website needs. They listen to what your vision is and not only work around it, but help to flesh it out. I would highly recommend Sajad and BSuperior to anyone with Technology needs.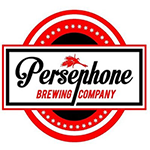 At Persephone Brewing we utilize a number of systems to manage and report our data. BSUPERIOR System helped us streamline these processes by automating several business processes using our existing data sets saving us hundreds of hours a year at a very reasonable cost.
SharePoint Support Services FAQs
When you work with us, you gain access to a portfolio of services designed to meet various business needs. Here's what else we have for you: