Sharepoint Consulting Services
Discover the unparalleled advantages of partnering with our dedicated team for SharePoint consulting services. Globally, we provide expert, personalized, and innovative solutions to elevate your business. Explore our standout offerings below:
One-Stop Solution
Personalized Offerings
Customized Network
Expert Guidance
Trusted Company
Innovative Solutions
Our Sharepoint Consulting Services
Our SharePoint consulting company stands ready to assist you, guiding you to solutions that are just right for you. Available globally, we are here to offer you many solutions tailored to your unique needs. Here's what we offer:
- Add-ins Development: We create additional functionalities tailored to your needs with our SharePoint add-ins development.

- Document Management: We simplify document handling with solutions for tracking and workflow management.

- Swift Search: We enhance ease of access and searchability to find documents quickly.

- Version Upgrade: Smooth transition to newer SharePoint versions without losing vital information.

- Data Transfer: Easily migrate data between Microsoft 365 applications including Excel, SharePoint, and OneDrive.

- List and Library Migration: Hassle-free transition of lists and libraries from one SharePoint tenant to another.

- Microsoft 365 Integration: Seamlessly integrate SharePoint with Microsoft 365 applications for a unified experience.

- SQL and Azure Integration: Connect SharePoint with SQL server and Azure services to enhance functionalities.

- Custom Templates: Design unique SharePoint templates for your intranet, extranet, and public-facing websites.

- Template Provisioning: Customize your site effortlessly using our browser-based template provisioning service.

BI Dashboards: Utilize powerful tools like Power BI to create insightful BI dashboards on SharePoint.

- Health Check: Regular comprehensive checkups to maintain the health and efficiency of your SharePoint.

- Managed Services: Ongoing monitoring to maintain high performance and resolve technical issues promptly.

Mobile-Ready Solutions: Experience SharePoint on the go with our mobile-ready solutions and apps.

Customized Management: A system designed to fit your organization's structure for efficient document management.

Data Maintenance: Organize and maintain data effectively with our PowerShell automation services.

Expert Team: Hire experienced SharePoint administrators and developers for your project needs.

- Automated Deployment: Enjoy a streamlined deployment process with our automated solutions using PowerShell.

- Managed Solutions: Trust in our managed solutions for efficient SharePoint operation.
Why Choose Microsoft SharePoint Consultancy Services for Your Business?
When it comes to running a successful business, having the right tools at your disposal is crucial. That is where our SharePoint consulting services come in. We are here to help you understand why opting for SharePoint consultancy services is a wise choice for your business.
A Robust Collaboration Platform
SharePoint is known globally as a platform where teams can work together seamlessly. It's a solid foundation to build your business operations on, bringing everyone together in a unified space.
With SharePoint, you get a system that can be customized to suit your business needs perfectly. Our SharePoint experts are here to craft a custom SharePoint solution that reflects your brand uniquely.
Embrace SharePoint consultancy services to explore extended functionalities for your business. It is about leveraging SharePoint professional services to elevate your operational experience to the next level.
SharePoint is user-friendly, encouraging easy adoption across teams. Our SharePoint consultants near you are here to help you navigate this platform with ease.
Opt for SharePoint consulting to safeguard your business data with secure authentication and authorization. It helps to guard your sensitive information, creating peace of mind.
Choose SharePoint consulting services to automate workflows, reducing manual tasks and fostering efficiency. It's the smart choice for businesses aiming for streamlined operations.
Seamless Integration with Microsoft Tools
SharePoint services harmonize perfectly with other Microsoft tools, promising seamless integration. It facilitates a work environment where every tool works together, enhancing efficiency.
Simplified Document Management
SharePoint intranet consulting services streamline document management, ensuring organized and accessible data. It makes document handling easy, promoting a clutter-free work environment.
Why Clients Choose Our SharePoint Consulting Services
Choosing the right SharePoint consulting services can significantly influence your business' success. Here's why clients, both big and small, prefer our services:
Expertise in Microsoft 365 Automation
Leveraging Microsoft 365 automation, we offer enhanced SharePoint consultancy services tailored to your needs.
Skilled Development Team
Our team excels in creating superior SharePoint add-ins, enhancing functionality and user experience.
Mastery Over Power Platforms
Utilizing Power Platform tools optimally in SharePoint, we ensure you receive the best solutions.
Agile Development
We adopt agile development, promising a flexible, responsive, and adaptive approach to all projects.
Industry Insights
We offer SharePoint consulting enriched with valuable insights to give you a competitive edge.
Proven Track Record
Our SharePoint consulting company has successfully delivered numerous custom SharePoint solutions.
Flexible Pricing
Experience quality SharePoint consulting services with our budget-friendly and flexible pricing models.
Dedicated SharePoint Consultants
Our dedicated team ensures a smooth and efficient process in all SharePoint services.
Comprehensive Services
We offer end-to-end SharePoint consulting, handling all your needs with dedication and expertise.
Trusted Partner
As a trusted SharePoint contractor, we cater to both large organizations and small businesses alike.
Long-Term Partnership
We aim for long-term partnerships, becoming a true ally in your business growth journey.
SharePoint Solutions By Industry and Vertical
Explore how our SharePoint consulting services adapt to different industries and verticals:
From hospital intranets to secure patient data management, our SharePoint consultants craft solutions that prioritize security and efficiency in the healthcare sector.
We deliver SharePoint solutions for education, creating platforms for seamless communication between teachers, students, and parents.
Our SharePoint consulting experts develop secure platforms for financial institutions, safeguarding sensitive data while enhancing operational efficiency.
Streamline manufacturing processes with custom SharePoint solutions, fostering collaboration and efficient resource management.
We offer SharePoint consultancy services that help retail businesses manage inventory seamlessly and enhance customer service.
Our SharePoint consulting company builds secure platforms for government agencies to streamline workflows and ensure data security.
Non-profit organizations can benefit from our SharePoint services, helping them manage donations, volunteers, and events efficiently.
Real estate firms can enjoy organized document management and streamlined operations with our SharePoint intranet consulting services.
We offer SharePoint solutions for legal firms, ensuring secure and organized document management for case files and contracts.
IT companies can benefit from SharePoint online consulting services, promoting collaboration and project management efficiency.
Our SharePoint Consulting Approach
Choosing the right partner for SharePoint consulting services is crucial for your business. Our approach is systematic and designed to meet your specific needs at every step of the journey. Here is how we do it:
Initially, we sit down to intimately understand your business dynamics. This stage involves crafting a blueprint that mirrors your needs, setting the stage for a custom SharePoint solution that resonates with your vision.
Once the blueprint is ready, we immerse ourselves in bringing it to life. Our SharePoint consultant team is dedicated to weaving a solution that is a blend of aesthetic appeal and remarkable functionality, offering a user-friendly interface that speaks volumes.
Before unveiling the final product, we undertake a process of rigorous testing to ensure perfection in every corner. This stage ensures a smooth transition as we launch your SharePoint solution with precision and expertise.
Our job doesn't end at deployment; it only transforms. We empower you and your team with the necessary training, ensuring you can navigate the new system with ease. Furthermore, we stand by for support, fostering a seamless adaptation period.
Our SharePoint Recent Work
We are thrilled to share with you our recent work, a testament to our expertise in SharePoint consulting services. Here, we unfold our remarkable journey in elevating companies to new heights of efficiency and ease:
Document Control System
Our SharePoint consultant team designed a robust SharePoint system for a company to manage and streamline their document control processes with precision
Document Management
We enhanced a SharePoint system, handling a massive volume of documents, to facilitate easier access and management for the staff
File Management
We crafted a custom solution through SharePoint consulting to streamline the company's expense reporting
Contract Generation and Management System
We rolled out a system to handle contract generations efficiently, a project highlighting our expertise as a SharePoint contractor
Automated Reminders and Reports
The SharePoint system actively reminds staff to review documents, generating reports that highlight the status of each document — be it completed or pending.
Enhanced Search Process
We significantly improved the search process, facilitating quick and easy access to necessary documents.
Email Automation
We introduced a feature that automatically creates and sends emails based on predefined templates, leveraging the capabilities of the Power Platform and Power Apps.
Efficient Search Process
The revamped SharePoint system, hosting 1-2 million documents, now allows staff to find documents effortlessly, a service augmented by our SharePoint online consulting services.
Admin Review and Permission Granting
Staff can now request document reviews from admins who have the ability to grant permissions in a specified timeframe, a solution based on a JavaScript Add-in.
Custom Web Part for Expense Entry
Staff can conveniently enter project expenses into a custom web part created based on Power Apps, showcasing our expertise in crafting custom SharePoint solutions.
Custom Dashboard for Report Generation
Admins can import the entered data to a custom dashboard, demonstrating the prowess of our SharePoint professional services in generating comprehensive reports.
Automated Contract Creation with SharePoint Services
The system automatically creates NDA and SOW documents using data saved in a SharePoint list.
One-Click PDF Generation and Email Automation
With a single click, the templates for NDA and SOW are populated for each client in PDF format and are attached to an email template to be sent out automatically, an innovation driven by Microsoft SharePoint consulting services.
what our clients say about BSUPERIOR?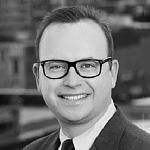 I have been working with BSUPERIOR team on various projects over the last 4 years. It started with a complex mathematical problem and a simple spreadsheet. Their team always surprises me with their skills and passion for their work. They really work hard to ensure projects meet the business criteria and solve the business problems they need to. I will continue working with them to improve the business systems of our company.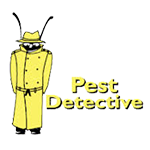 Working with Sajad and his team at BSUPERIOR has been an easy and pleasant experience. The solution they built for us will save us dozens of hours of labour costs several times a year and has been well worth what we paid. I can easily recommend them and will not hesitate to work with them again in the future.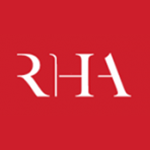 Sajad and his team have been extremely helpful in meeting our website needs. They listen to what your vision is and not only work around it, but help to flesh it out. I would highly recommend Sajad and BSuperior to anyone with Technology needs.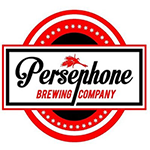 At Persephone Brewing we utilize a number of systems to manage and report our data. BSUPERIOR System helped us streamline these processes by automating several business processes using our existing data sets saving us hundreds of hours a year at a very reasonable cost.
While we excel in providing top-notch SharePoint consulting services, we have something more to offer you! Dive into our suite of Excel services, designed to make your business operations smoother and more efficient. Here is what we have in store for you: