Data Visualization and data analytics services
Optimize your data's potential with our superior data analytics and data visualization solutions. As a trusted provider, we deliver advanced outcomes using top-tier tools. Our experienced team offers data visualization consulting services, ensuring optimal results. Using a 'visualization as a service' approach, we transform complex data into clear visuals, facilitating data-driven decision-making. Explore our successful portfolio and join our roster of satisfied clients. Contact us to revolutionize your data journey.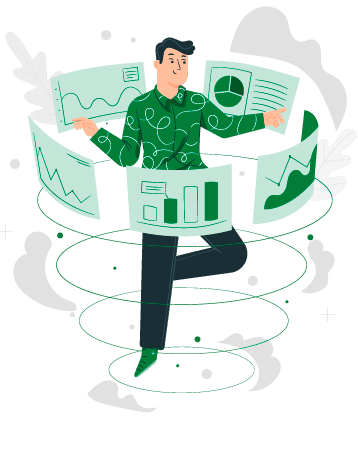 Our Data Analytics and Data Visualization Services
Our Data Analytics and Visualization services offer robust data visualization solutions, enabling businesses to unlock valuable insights from their data. We utilize advanced analytics, machine learning, and predictive analytics for proficient data mining and stream analytics. Our data visualization consulting services include creating interactive dashboards for impactful data-driven decisions. We also provide training services to elevate your team's analytics skills, extending to non-relational data management systems and comprehensive business intelligence platforms. Experience the power of data-infused decision-making with us.
Experience clear and actionable insights through our Reports and Dashboards Development services, showcasing key metrics and data trends to enable informed decision-making for business growth.

Elevate your data's impact with our Data Visualization Optimization services, leveraging interactive charts, graphs, and maps to create visually compelling representations for enhanced understanding and strategic insights.

Empower your team with our Training Services, equipping them with essential data analytics, machine learning, and visualization skills to unlock the full potential of your data assets.

Stay ahead of the competition with our stream analysis and data analysis services developed using cutting-edge data analytics tools and techniques.

Unearth valuable patterns and knowledge hidden within vast datasets using our state-of-the-art Data Mining Tools, revolutionizing your decision-making process with actionable insights and optimized outcomes.

Leverage the power of Machine Learning in your business operations, automating tasks and harnessing predictive capabilities to optimize processes, boost efficiency, and drive informed decision-making.

Gain a competitive edge with our Predictive Analytics solutions, leveraging advanced modeling techniques to anticipate future trends, patterns, and outcomes, enabling proactive decision-making for strategic advantage.

Unleash the power of real-time data processing with our Stream Analytics Tools, enabling instant insights for agile decision-making, and empowering your business to respond promptly to emerging opportunities and challenges.

Efficiently manage diverse data types and scale effortlessly with our Non-Relational Data Management System, providing seamless data organization and access to unlock valuable insights and drive business growth.

Uncover deep insights from unstructured data sources using our Text Analytics solutions, enabling sentiment analysis, trend identification, and pattern recognition, for enhanced decision-making and business intelligence.

Optimize data utilization with our customized Data Analytics and Business Intelligence (BI) Platform Development, delivering user-friendly interfaces and robust analytics tools to drive smarter business operations and informed decision-making.
Why you choose Our data visualization and data analytics services
Choose us for a smarter, more effective approach to data visualization and analytics. Let's dive into why you should choose our data visualization and data analytics services:
Gain a Competitive Edge

First off, you want to be ahead of the game, right? We give you that competitive edge. What does this mean? Simply put, we make your data work for you in a way that puts you ahead of your rivals.

All About You

We start by listening to you. We'd want to know what you need, not just offer a one-size-fits-all service. Our focus is on creating solutions that fit your unique needs.

Unlock Your Data's Potential

Data is more than just numbers and charts; it's the key to your future success. We help you unlock the hidden gems in your data. You get a full view of your business, which helps you make better decisions.

Latest Tools and Techniques

Our team is like a toolbox filled with the latest and greatest. We use modern tools and advanced techniques to analyze your data. This ensures you get the best insights possible.

Visuals that Speak

A picture is worth a thousand words. We turn your data into visuals that are easy to understand. This way, you can quickly grasp what your data is saying and act on it.

Timely Delivery

Time is money. We get that. That's why we make sure to deliver your projects on time, every time. You won't have to worry about delays with us.

Happy Clients

Don't just take our word for it. We have a long list of satisfied clients who have benefited from our services. Their success stories are proof of our effectiveness.

Built for the Future

The world is moving fast, especially when it comes to data. Choose us and you're choosing a partner who will help you stay ahead, now and in the future.
+
-
How data visualization and data analytics services help businesses
With our help, you can make better decisions, save time, and prepare for a successful future. Here's a breakdown of how data visualization and data analytics services can benefit your business:
Firstly, you get to make smarter choices. How? By seeing your data in easy-to-understand charts and graphs. This way, you can quickly grasp what's going on in your business. No need to sift through endless numbers.
Imagine having a bird's-eye view of your business. That's what our services offer. You'll see patterns and trends that might be invisible otherwise. You won't miss out on opportunities hiding in your data.
Time saved is money saved. Our tools help you find what you're looking for fast. This means you can focus on running your business, not crunching numbers.
Want to be a leader, not a follower? Our analytics tools help you see what's coming. You can plan for the future and stay one step ahead of your competitors.
Data can spark new ideas. By understanding your data, you can come up with fresh ways to grow your business. Innovation is the key to long-term success.
We're not just talking the talk. We've helped many businesses like yours succeed. They've made better decisions, saved time, and grown, all thanks to our services.
Our services help you use your resources wisely. You'll know where to put your money and effort for the best results. This is smart business.
The world keeps changing, especially in business. Our services are designed to grow with you. You'll always be ready for what comes next.
Our data visualization and data analytics solution for Industries
Our data visualization and data analytics services are custom-designed to cater to the specific requirements of a wide array of industries, thus enabling businesses to gain valuable insights that guide informed decision-making. From the financial sector to marketing and human resources, our data solutions are transformative. Here are some solutions for different industries:
In the financial sector, our data analytics tools play a pivotal role in tracking a company's revenue, providing an intuitive interface for real-time performance tracking. The tools further enable benchmarking of financial performance data, giving businesses an edge by allowing them to compare their performance against industry standards.
When it comes to human resources, our data visualization tools offer a comprehensive view of talent management data. This helps organizations to optimize their workforce strategies, ensuring they have the right people in the right roles. In summary, our tools help you visualize talent management data to optimize your workforce strategies.
In the realm of marketing, our data analytics solutions can predict prospects' responses to marketing activities, enabling marketing teams to tailor their strategies based on informed forecasts. Predicting prospects' responses to marketing activities using predictive analytics.
In the healthcare industry, our data visualization tools assist in monitoring patient data, identifying patterns and trends, and supporting informed clinical decisions. They play a critical role in enhancing patient care and optimizing health outcomes.
Within manufacturing, our data visualization solutions facilitate real-time monitoring of production processes. They assist in identifying inefficiencies, predicting equipment failures, and enhancing overall operational efficiency.
Through our procurement analytics, companies can effectively screen and monitor their suppliers, thereby enhancing their supply chain management. Supplier screening and monitoring through procurement analytics.
In the education sector, our data analytics tools aid in tracking student performance, predicting learning outcomes, and informing curriculum development. They foster a data-driven approach to enhancing teaching and learning experiences.
We are delighted to extend our exceptional data analytics and visualization services to clients worldwide, empowering businesses across industries to thrive and succeed. Our expertise spans North America, including Canada, and the USA. In Canada, we provide comprehensive solutions for data-driven decision-making. Whether you're based in the USA, Canada, or any other global location, our team is ready to assist you. Contact us through our direct form to ask questions or receive free consulting tailored to your specific needs.

what our clients say about BSUPERIOR?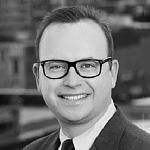 I have been working with BSUPERIOR team on various projects over the last 4 years. It started with a complex mathematical problem and a simple spreadsheet. Their team always surprises me with their skills and passion for their work. They really work hard to ensure projects meet the business criteria and solve the business problems they need to. I will continue working with them to improve the business systems of our company.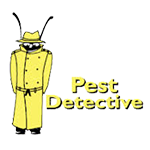 Working with Sajad and his team at BSUPERIOR has been an easy and pleasant experience. The solution they built for us will save us dozens of hours of labour costs several times a year and has been well worth what we paid. I can easily recommend them and will not hesitate to work with them again in the future.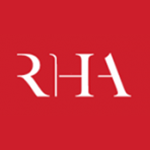 Sajad and his team have been extremely helpful in meeting our website needs. They listen to what your vision is and not only work around it, but help to flesh it out. I would highly recommend Sajad and BSuperior to anyone with Technology needs.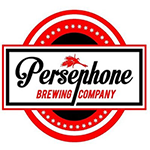 At Persephone Brewing we utilize a number of systems to manage and report our data. BSUPERIOR System helped us streamline these processes by automating several business processes using our existing data sets saving us hundreds of hours a year at a very reasonable cost.