Looking for a Microsoft Word expert near you? Our team of VBA Word experts is at your service no matter where you are. With expertise in Microsoft Word VBA macro programming, we will automate your regular tasks and make your Word usage a delight.
We understand the challenges in navigating the intricate features of Microsoft Word. That's where our Microsoft Word consulting services come into play. Our Microsoft Word consultants are at your service to simplify complex tasks and increase your productivity with Microsoft Word automation.
Don't settle for basic when you can optimize your Microsoft Word development process. With our empowerment technology in Microsoft Word, your documents will be smart, efficient, and more dynamic than ever.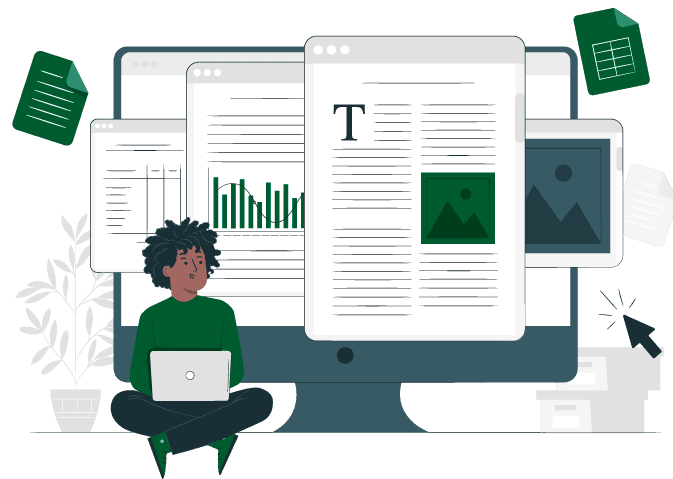 Our Microsoft Word Consulting Services
Our Microsoft Word consulting services aim to transform your experience with Microsoft Word, making it easier, more efficient, and more powerful. Whether you're an individual, a small business owner, or part of a large corporation, our services are designed to make Microsoft Word work for you. Take a look at the following items to explore how we can help:
We design and develop custom Word documents using VBA macros for your unique needs, enhancing automation and productivity.

We refine your Word documents, boosting their aesthetic appeal and structural coherence to effectively engage your audience.

We construct dynamic, interactive forms within Word, facilitating seamless data collection and user interaction.

We design your Word toolbars to match user preferences, enhancing productivity and document navigation.

We employ VBA to automate recurring Word tasks, optimizing efficiency and minimizing manual workload.

We create bridges between Word and external data resources, enabling efficient information incorporation and management.

We fetch online data and import it directly into Word, streamlining your data-gathering process.

We implement verification methods in Word, ensuring document integrity and user authenticity.

We auto-generate graphs, charts, and tables in Word, elevating your data presentation and analysis.

We adeptly organize and manipulate data within Word, boosting your document's clarity and precision.

We employ Mail Merge to personalize bulk communication, enhancing customer engagement and response.

We adapt Word content based on predefined conditions, creating dynamic, responsive documents and reducing the risks of human errors.

We swiftly diagnose and resolve Word issues, minimizing downtime and maintaining productivity.

We offer personalized guidance on Word's optimal usage, improving user competency and efficiency.

We provide expert review services, ensuring impeccable Word document accuracy and quality.

Our Word experts offer advice on effective Word use and management, maximizing your software utilization.

We assist in transitioning to updated Word versions, ensuring seamless adaptation and functionality preservation.

We enable Word collaboration via SharePoint, fostering efficient teamwork and document sharing.

We facilitate Word's integration with other Microsoft tools, creating a seamless, efficient workflow.

We customize Word's user interface elements, creating a personalized, intuitive user experience.

We create Word forms compatible with MS Access, promoting comprehensive data management.

We design Word templates with popup forms, simplifying data entry and improving user interaction.

We develop Word templates with VBA-facilitated data import/export, ensuring smooth data transfer and manipulation.

We create Word templates with a custom Quick Parts gallery, enhancing document creation speed and consistency.

We convert Adobe layouts into Word formats, preserving design integrity while enabling Word's flexibility.

We craft intricate documents using Word's advanced features, creating visually impressive and functionally comprehensive records.

We develop custom add-ins, augmenting Word's functionality and aligning it with your unique requirements.

We optimize Word document usability for all users, ensuring universal access and compliance with accessibility standards.
Our Microsoft Word Consulting Process
Using our Microsoft Word consulting services is easy and straightforward. Remember, our goal is to empower you with effective Microsoft Word solutions that streamline your work, boost productivity, and save time. Reach out to us today to get started!
Follow this step-by-step guide:
1/10 - Reach Out

Contact us via email, phone, or online form to share your queries or goals related to our services and how we might assist you.

2/10 - Requirement Gathering and Analysis

Our team collaborates with you to precisely define your Microsoft Word needs, including automation, formatting, and troubleshooting specifics.

3/10 - Free Estimation

Based on your requirements and proposed solutions, we provide an estimate of the potential costs involved, without any obligation on your part.

4/10 - Planning

We devise a detailed project plan, laying out key milestones, resources, and timelines, ensuring a clear and transparent roadmap for your project.

5/10 - Schedule a Consultation

We organize a consultation via an in-person meeting, phone, or online meeting to delve into your needs and align our solutions accordingly.

6/10 - Design

Our Microsoft Word experts design custom solutions using advanced techniques to meet your unique needs.

7/10 - Development & Implementation

Our automation experts facilitate the development of the custom solution, which may involve tasks such as VBA programming, and add-in development, among others.

8/10 - Testing

We conduct thorough testing of the solution to ensure flawless functionality and adheres to your specifications, safeguarding your investment.

9/10 - Training and Ongoing Support

Post-deployment, we offer detailed guidance and continuous support to ensure efficient usage and maintenance of the implemented solution.

10/10 - Review and Adjust

We assess the shared performance of the solution and make necessary adjustments based on your feedback, ensuring ongoing value and satisfaction.
What You Can Expect from Our Team
Hire our Microsoft Word Consulting Services – where your business's needs and our expertise unite to create the ultimate synergy. Our team provides an unparalleled level of service, tailoring unique solutions to enhance your document processing efficiency. Choose our Microsoft Word Consulting Services and experience the difference today!
Free Initial Consultation
We provide a free initial discussion, understanding your unique needs and proposing suitable Microsoft Word solutions.
Free Estimation Plan
Our team offers a complimentary estimation of the resources and costs that would be required for your project.
Ongoing Support
Our support extends beyond project completion, ensuring you continue to benefit from our solutions.
Competitive Pricing
We understand budget constraints, offering flexible and competitive pricing tailored to your specific needs.
Remote & On-Site Access
We cater to your convenience by offering services both on-site and remotely, ensuring constant communication.
Expert Consultation
Receive professional guidance and advice on Microsoft Word applications and solutions from our expert consultants
Experienced Team
Benefit from the vast knowledge and experience of our highly proficient Microsoft Word consultants.
Tailored Solutions
Our solutions are customized to fit your specific needs and objectives, enhancing productivity and efficiency.
Task-Specific Guidance
Receive consultation specifically tailored to your unique task requirements, improving process efficacy.
Speedy Delivery
We pride ourselves on rapid turnaround times, ensuring faster implementation and minimal downtime.
Problem-Solving
We offer thorough problem-solving services, eliminating all your issues and concerns in just the first and only round.
Quality Assurance
Our solutions undergo rigorous testing to ensure the highest quality and reliability.
Best Practices
Our design and development processes adhere to industry-leading best practices, and assure top-notch solutions.
Industries and Departments We Serve
At our Microsoft Word consulting firm, we take pride in serving a wide array of industries. Our team of Microsoft Word experts, skilled in Microsoft Word development and automation, has the versatility to craft tailored solutions for any field. We understand that each industry has unique challenges and our mission is to turn these challenges into opportunities for efficiency and growth. We're committed to driving your success, regardless of your industry.
We offer customized Microsoft Word solutions, including automation and template development, to help publishers streamline document creation and editing, saving time and boosting efficiency.
Our Microsoft Word consultants deliver precise, compliant document solutions to law firms, aiding in the efficient management of legal documents, contracts, and case files.
We create patient-friendly documents, medical forms, and other healthcare-related documents using advanced Microsoft Word development, ensuring accuracy and compliance.
Fire Prevention and Safety
We develop Word templates and automation strategies to assist fire prevention and safety organizations in maintaining and documenting safety protocols and reports with ease.
Our team helps education and research organizations with the creation and formatting of academic papers, research documents, and teaching materials through tailored Word solutions.
For real estate businesses, we automate the design process of attractive property brochures, contracts, and listing templates with advanced Microsoft Word tools, aiding in their property showcasing and sales efforts.
We empower sales and marketing teams by providing them with compelling Microsoft Word templates for promotional materials, sales reports, and more, enhancing their marketing and sales strategies.
Our Microsoft Word consulting services are not confined by borders, we offer our expertise to clients across the globe. Our Microsoft Word experts are available to support you wherever you are, bringing a wealth of experience in Microsoft Word automation, development, and plugin creation to your project.
Nestled among the towering mountains, our Microsoft Word consultants in Vancouver aid a wide array of businesses. We empower local organizations, from tech startups to established firms, with custom Microsoft Word solutions.
In the heart of Canada's business hub, our Microsoft Word experts in Toronto provide comprehensive Word consulting services. From financial institutions to creative agencies, we've got you covered.
As an enchanting blend of old and new, Montreal businesses benefit from our adept Microsoft Word consulting. We cater to the diverse needs of this bustling city, providing versatile Word solutions.
what our clients say about BSUPERIOR?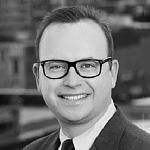 I have been working with BSUPERIOR team on various projects over the last 4 years. It started with a complex mathematical problem and a simple spreadsheet. Their team always surprises me with their skills and passion for their work. They really work hard to ensure projects meet the business criteria and solve the business problems they need to. I will continue working with them to improve the business systems of our company.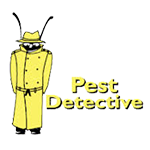 Working with Sajad and his team at BSUPERIOR has been an easy and pleasant experience. The solution they built for us will save us dozens of hours of labour costs several times a year and has been well worth what we paid. I can easily recommend them and will not hesitate to work with them again in the future.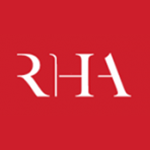 Sajad and his team have been extremely helpful in meeting our website needs. They listen to what your vision is and not only work around it, but help to flesh it out. I would highly recommend Sajad and BSuperior to anyone with Technology needs.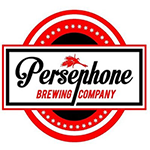 At Persephone Brewing we utilize a number of systems to manage and report our data. BSUPERIOR System helped us streamline these processes by automating several business processes using our existing data sets saving us hundreds of hours a year at a very reasonable cost.
We pride ourselves in the breadth and quality of our Microsoft Word consulting projects. Across various industries, we have provided custom solutions that significantly enhanced productivity and efficiency. Whatever your document processing needs might be, our expert team is ready to assist you.
Here are some examples of our recent works that speak to our expertise and commitment to quality service:
Performance Reviews for HR
We crafted an Excel tool for a client's HR team to seamlessly manage performance data, subsequently producing detailed performance reviews in Microsoft Word.
Our team developed a tailored Word template and an innovative macro to auto-populate blank tables with input data, generating comprehensive legal reports efficiently.
In response to a law firm's needs, we designed a macro to automatically populate legal letters in Microsoft Word, dramatically reducing the time spent on document preparation.
Our team created a system for automatic invoice generation from an Excel list, using dynamic templates for versatility and ease of use.
To ensure the highest degree of accuracy, we developed a macro that verifies the precision of data in the references and citations of Word documents.
We formulated a VBA code that can efficiently edit large Word documents and apply specialized formatting to specific sections, saving hours of manual editing.
Whether you're navigating the complexity of spreadsheets, wrangling with project management tools, or need expert assistance in email organization, our wide-ranging services have got you covered. We understand that in today's digitized world, businesses require proficiency in various software, and our services extend to Google Workspace as well. We adapt to your unique business requirements and deliver solutions that streamline your processes, enhance productivity, and enable you to capitalize on the full potential of these platforms.
Trust our MS Word services for error-free, effective business communication. We provide expert assistance in document formatting and automation, empowering you with better communication tools.