Excel Beyond Limits
Discover Our Add-In Solutions
The landscape of Excel can indeed be bewildering, fraught with twists and turns that often challenge even the most seasoned users. But let there be no fear.
Our Excel Add Ins Development company serves as your guiding beacon, illuminating the path ahead. We recognize that your Excel quandaries are as varied as the tapestry of your business requirements.
An Excel add-in combines a web application through a manifest file with Excel, utilizing the Office JavaScript API to interact with Excel components and enabling diverse tasks such as data manipulation, online service authorization, and API communication.
When you engage BSUITE365, you're not merely acquiring an Excel Add-In provider – you're partnering with a team that thrives on challenges and transforms them into opportunities. We're dedicated to harnessing the full potential of various programming languages to optimize your Excel experience. Whether streamlining workflows, enhancing data analysis, or visualizing complex information, we channel our technical prowess to breathe life into your vision.
Cta: Excel made better! Unlock new features with our add-ins.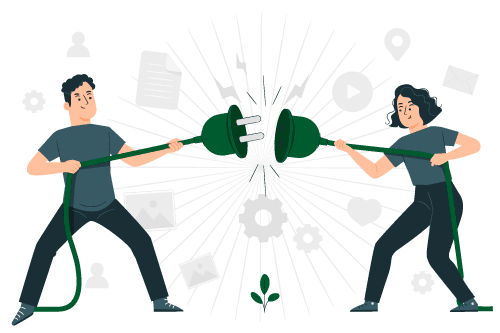 Some Of Our Excel Add-Ins Development Services
Dive into a world of enhanced Excel capabilities with our diverse add-ins development company. Here's a glimpse of the dynamic Excel add-in consulting services that await you:
Integration with Web APIs
In corporate settings, there often arises a requirement to retrieve data from external services or software while actively engaged in Microsoft Office Applications like Word, PowerPoint, Excel, and Outlook. The ability to integrate these interactions, enabling both data retrieval and transmission within the confines of MS Office Applications, can be accomplished through the development of tailor-made Add-ins designed specifically for Microsoft Office.
Add-Ins for Data Analytics
Harness the potential of data analysis using our specialized tools seamlessly integrated within MS Excel. Uncover valuable insights, detect patterns, and effortlessly arrive at data-informed choices.
Powerful Data Model Creation
Transform your data management with advanced data models meticulously crafted to enhance data storage and manipulation within MS Excel.
Excel Add-in for the Financial Sector
Navigate the complexities of financial accounting with our custom-designed statistical tools. Delve into profound insights, refine predictive modeling, and elevate the precision of your financial decision-making procedures.
Extension for Data Visualization
Transform your data into engaging stories with our data visualization extensions. Experience the impact of interactive charts and graphs that vividly convey complex information, making it accessible and actionable.
Audio-based Extension for Charts
Experience multi-sensory insights with visuals and unique auditory representation for deeper chart comprehension.
Add New Object to Excel
Develop new dynamic elements capable of being inserted into Office documents. These elements cover maps, charts, and interactive visuals that users can incorporate into their Excel spreadsheets.
Custom User Interface
Designing a personalized user interface for Office Add-ins can elevate user satisfaction and boost efficiency. By grouping commands, establishing shortcuts, arranging commands systematically, introducing Task Panes and dialog boxes, you can cultivate a user-friendly environment that promotes enhanced productivity for Office users.
Custom Excel Functions
Custom functions empowers developers to add new functions to Excel by defining those functions in JavaScript as part of an add-in. Users within Excel can work with custom functions just as they would access any native function in Excel, such as SUM()
Our Technological Proficiency
In BSuite365, we stand as pioneers, armed with extensive and profound command over various technologies to develop Excel add-ins, including VSTO, COM, and VBA add-ins. Furthermore, our proficiency extends to Excel Add-In provision, where we excel in employing web technologies such as HTML, CSS, and JavaScript. These web technologies are instrumental in designing and implementing specialized solutions. To ensure seamless interaction with Excel, we harness the power of Excel JavaScript APIs, enabling us to integrate our solutions efficiently and effectively. Our proficiency encompasses the following:
Technologies we use to develop VBA add-ins
Technologies we use to develop COM and VSTO add-ins
Technologies we use to develop Excel add-ins
VBA
VB.NET
C#
Visual C++
WPF
Office/Excel JavaScript API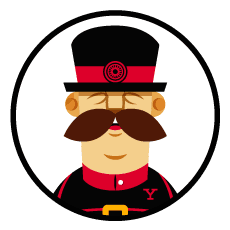 Yeoman Generator
JavaScript / TypeScript
React
PHP
ASP.NET
Node.js
Why Choose MS Excel Add-In Development Services
Say goodbye to manual workarounds and hello to a faster, more streamlined process by using our Excel custom add-ins services. Some of the benefits of Excel add-ins services include:
Customization And Flexibility

Craft and integrate Excel Add-ins perfectly for personalized efficiency, adaptable insights, and agile responses. Scale capabilities and empower your team, propelling your organization forward.

Ease Of Use & Integration

Excel Add-ins seamlessly integrate without requiring code installation on users' devices or within Excel. This user-friendly approach ensures consistent experiences, saves time, and empowers users to enhance their workflow efficiently.

Extended Functionality

Elevate the existing powerful features of Excel by incorporating external data into Office, automating document tasks, integrating third-party functions into Office clients, adding convenient shortcuts, and offering additional capabilities.

Support For Mobile Devices And Online Excel

Unlike COM add-ins (also called VSTO add-ins), which are compatible solely with the desktop version of MS Excel, Excel Add-ins extend their support to desktop, mobile, and web-based iterations of MS Excel. Therefore, our solutions are compatible with all devices capable of running Excel.

Reduced Human Errors

Excel Add-ins enhance accuracy and efficiency by automating tasks, reducing manual intervention, and implementing real-time error checks. This ensures consistent data handling, eliminates repetition, and streamlines processes, leading to more reliable insights and decisions.

Affordable Solution

Utilizing Excel Add-in services offers a budget-friendly way to elevate your Excel capabilities. Benefit from expanded functionalities without extra infrastructure costs, reduce maintenance expenses, and efficiently allocate resources. Enjoy rapid implementation and scalability, all while accessing expert support.

Boosting Productivity

Our Excel Add-ins are designed to supercharge your productivity. By smoothly integrating into Excel, they streamline processes, provide instant access to tools, and offer specialized functionalities tailored to your needs. Effortless data management, real-time collaboration, and regular updates further enhance efficiency. With user-friendly interfaces and reduced learning curves, our add-ins empower your team to achieve more in less time, driving your organization's success.
+
-
Benefits of Using Excel Add-ins
Crafting Excel Excellence
Experience a realm of seamless productivity where complex tasks are streamlined and Excel's true potential comes to life.
We are steadfastly committed to fulfilling each and every deadline, ensuring the swift provision of Excel add-ins without compromising on quality.
Following Standard Practices
We are committed to following the best practices in developing add-ins that load in Excel as a standard Add-In.
We offer competitive pricing on all our Excel add-ins, making them accessible to every business.
Cutting-Edge Technologies
Amid fast tech changes, we're innovation leaders. We stay ahead in tech, creating cutting-edge Excel add-ins that are marvels of modern ingenuity and effectiveness.
Expertise in Diverse Industries
Years of dedication make us Excel add-in masters in a wide range of industries. This vast experience allows us to deliver solutions perfectly tailored to your specific operational requirements, ensuring our offerings resonate with your industry's unique intricacies.
what our clients say about BSUPERIOR?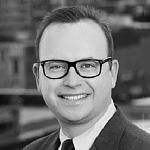 I have been working with BSUPERIOR team on various projects over the last 4 years. It started with a complex mathematical problem and a simple spreadsheet. Their team always surprises me with their skills and passion for their work. They really work hard to ensure projects meet the business criteria and solve the business problems they need to. I will continue working with them to improve the business systems of our company.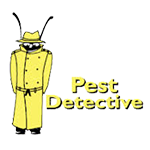 Working with Sajad and his team at BSUPERIOR has been an easy and pleasant experience. The solution they built for us will save us dozens of hours of labour costs several times a year and has been well worth what we paid. I can easily recommend them and will not hesitate to work with them again in the future.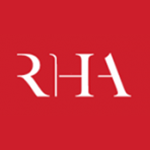 Sajad and his team have been extremely helpful in meeting our website needs. They listen to what your vision is and not only work around it, but help to flesh it out. I would highly recommend Sajad and BSuperior to anyone with Technology needs.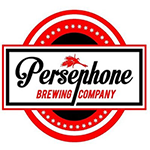 At Persephone Brewing we utilize a number of systems to manage and report our data. BSUPERIOR System helped us streamline these processes by automating several business processes using our existing data sets saving us hundreds of hours a year at a very reasonable cost.