Sharepoint Development Services
Boost your business collaboration with our expert SharePoint Development Services. Simple, secure, and tailored just for you. Our team excels in SharePoint development, a platform created by Microsoft to help businesses like yours. Click here to learn more and get started today.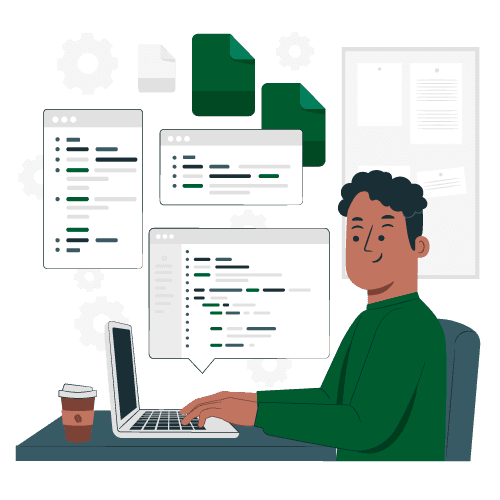 Our Specialized SharePoint Services for Your Business
As a premier SharePoint Development Company, we offer a suite of SharePoint solutions meticulously designed to address your specific needs. Below, we've outlined our range of services to give you a clear understanding of how we can help transform your business operations.
Our skilled SharePoint developers specialize in creating intelligent workflows. These automated sequences simplify your daily business tasks, making your operations more efficient and freeing up time for other important activities.

As a leading SharePoint Development Company, we integrate SharePoint with Power Automate. This synergy allows your different business applications to communicate, automating various tasks and enhancing overall workflow efficiency.

Our SharePoint application developer experts excel in integrating SharePoint with Power Apps. We create custom applications tailored to solve your specific business challenges, making your SharePoint environment more powerful.

Our SharePoint Application Development Services extend to content and knowledge management. We help you store, organize, and easily access all your essential business information in one secure place.

Our SharePoint Governance services are designed to safeguard your data. We set up specific rules, policies, and guidelines that regulate how your team interacts together in the SharePoint platform, ensuring security and compliance.

We offer SharePoint Add-ins Development as part of our SharePoint Application Development Services. These custom add-ins are designed to perform specific tasks tailored to meet your unique business requirements.

Our Microsoft SharePoint Development specialists are proficient in SharePoint Framework Development. This allows us to create highly customized features and components that are aligned with your business objectives.

We provide SharePoint portal development services that create a centralized hub for your team or customer portal. This single access point for all necessary resources drastically improves efficiency and collaboration within your organization.

Our SharePoint web development services are geared toward making your SharePoint sites both functional and engaging. We design sites that not only meet your business needs but also reflect your brand's identity.

Our SharePoint developers ensure a smooth SharePoint implementation process. We set up your SharePoint environment, configure all necessary settings, and ensure that everything is ready for immediate use.

Our SharePoint Maintenance services keep your platform up-to-date and running efficiently. We manage updates, troubleshoot issues, and perform regular checks to ensure optimal performance.
Our Step-By-Step Approach to Delivering Excellence
Navigating the world of SharePoint can be complex, but you don't have to do it alone. As a renowned SharePoint Development Company, we've streamlined our approach to give you the best possible outcomes. Here's how we do it:
1/7 - Assessment of Requirements

First things first, we sit down with you to understand what you need. Our SharePoint developers assess your business requirements to ensure we offer you SharePoint solutions that are a perfect fit.

2/7 - Agreement on Engagement Models

Once we understand your needs, we discuss how we'll work together. We agree on an engagement model that suits you, whether it's a one-time project or ongoing SharePoint Application Development Services.

3/7 - Crafting Solutions for Your Needs

Our Microsoft SharePoint Development specialists get to work designing a solution tailored for you, planning how to make SharePoint not just meet but exceed your expectations and may reach out to you to confirm the design with you.

4/7 - Bringing Designs to Life

This is where the magic happens. Our team of SharePoint application developers uses best practices in Microsoft SharePoint programming to develop the design into a functional system.

5/7 - Testing and Quality Assurance

Before launching, we rigorously test everything. This ensures that all the features work as they should, giving you a reliable and effective SharePoint platform.

6/7 - Deployment

We use automated deployment to set up your SharePoint environment. This includes customizing environments, lists, libraries, and permissions to make the platform truly yours.

7/7 - We're Here for You

After everything is up and running, we're still here for you. Our SharePoint Maintenance services ensure your platform stays updated and performs at its best, always.
Our Areas of SharePoint and Microsoft Expertise
Our expertise is comprehensive, covering not just SharePoint but the entire Microsoft ecosystem. Let's explore our areas of expertise.
Expertise in Microsoft 365 Automation
Our SharePoint developers specialize in automating Microsoft 365 programs, seamlessly integrating them into your SharePoint solutions for enhanced productivity.
Exhaustive Knowledge of SharePoint
Our Microsoft SharePoint Development specialists possess exhaustive knowledge in SharePoint development, ensuring you get top-notch SharePoint solutions.
UI/UX Specialization in SharePoint
Our team excels in SharePoint web development, keeping UI/UX at the forefront of our minds to ensure a user-friendly experience.
SharePoint Best Practices
Our SharePoint developers are well-versed in SharePoint best practices, ensuring your system is efficient and secure.
Over Ten Years in SharePoint Consultancy
With more than ten years of experience, we offer seasoned SharePoint consultancy, making us a reliable SharePoint Development Company.
Overlapping Time Zones for Support
Our SharePoint online developer team operates in overlapping time zones, offering you timely support whenever you need it.
Long-Term SharePoint Partnerships
We aim for long-term partnerships, offering ongoing SharePoint application development services and SharePoint Maintenance for lasting success.
Flexible Pricing for SharePoint Services
We offer flexible pricing models tailored for your SharePoint Development needs, making us an affordable and reliable choice.
Our Areas of SharePoint and Microsoft Expertise
Our expertise is comprehensive, covering not just SharePoint but the entire Microsoft ecosystem. Let's explore our areas of expertise.
What Sets Us Apart as a SharePoint Development Services Company?
At BSUITE365, we are committed to delivering exceptional SharePoint Development Services by focusing on three core principles that set us apart from the rest. Read on to discover more about the values that drive our work in each of these important areas.
Our Microsoft SharePoint Development specialists bring years of experience to the table. When you work with us, you're working with seasoned experts who deliver quality SharePoint solutions.
Our SharePoint Online developers respect your time. That's why we're committed to delivering your SharePoint portal and web development services on time, every time.
We believe in full transparency. From the moment we start discussing your SharePoint Application Development Services to the time of delivery, you're always in the know.
what our clients say about BSUPERIOR?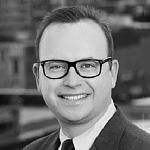 I have been working with BSUPERIOR team on various projects over the last 4 years. It started with a complex mathematical problem and a simple spreadsheet. Their team always surprises me with their skills and passion for their work. They really work hard to ensure projects meet the business criteria and solve the business problems they need to. I will continue working with them to improve the business systems of our company.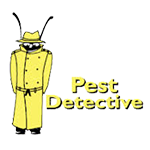 Working with Sajad and his team at BSUPERIOR has been an easy and pleasant experience. The solution they built for us will save us dozens of hours of labour costs several times a year and has been well worth what we paid. I can easily recommend them and will not hesitate to work with them again in the future.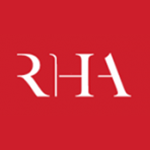 Sajad and his team have been extremely helpful in meeting our website needs. They listen to what your vision is and not only work around it, but help to flesh it out. I would highly recommend Sajad and BSuperior to anyone with Technology needs.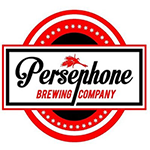 At Persephone Brewing we utilize a number of systems to manage and report our data. BSUPERIOR System helped us streamline these processes by automating several business processes using our existing data sets saving us hundreds of hours a year at a very reasonable cost.
SharePoint Development Services FAQS
Our Expanded Range of Expert Services
When you work with us, you gain access to a portfolio of services designed to meet various business needs. Here's what else we have for you: