Microsoft Project Services
Dive deep into the world of Microsoft Projects with our expert guidance. Our dedicated team is here for you. We understand your unique needs and will customize Microsoft Project just for you.
We don't believe in one-size-fits-all. We'll mould Microsoft Project to fit your project management goals. Need unique project templates or workflows? You've got it. Looking for smooth connections with other tools? We handle it. We focus on making your project planning, tracking, and reporting a breeze.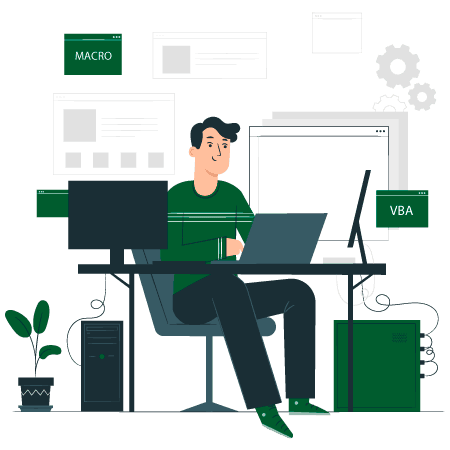 Our Microsoft Project Services
There's a lot to Microsoft Project, but with our help, it'll feel just right for you. Whether you're a beginner or a seasoned user, we're here to make Microsoft Project fit like a glove. So, let's collaborate and turn your vision into reality!
- Cost-Effective Online Support: You get access to top-tier support for all Microsoft Project-related technologies.

- Expert Guidance: Our team ensures you're making the most of your Microsoft Project tools.

- Smooth Transitions: We assist you in moving to other versions of Microsoft Project with ease.

- Version Upgrades: Never lag behind; we help you stay updated with the latest features.

- Executive Reports: We design impactful reports to share with your team.

- Power BI Integration: Benefit from advanced business intelligence services accompanied by interactive dashboard designs.

- Optimize Workflows: We enhance your Microsoft Project experience using advanced tools.

- SharePoint Tools: Experience seamless collaboration with tools like My Sites, wikis, and forums.

- Wide Compatibility: Easily integrate Microsoft Project with applications like SQL Server, Excel, Word, Microsoft Dynamics, and more.

- Communication Platforms: Streamline your processes by connecting with Skype, MS Teams, and other communication tools.

- Desktop Automation: Use VBA and macros to reduce manual tasks on the desktop version.

- Online & Web Automation: Harness the power of Power Apps for Microsoft Project Online and Web.

- Add-in Development: We create add-ins that provide tailored functionalities for your needs.

- Custom Project Fields: Define your data fields, making project details more relevant to your needs.

- Custom Gantt Chart: Visualize project progress with customized colour codes and styles that make sense to you.

- Custom Reports: Generate reports that focus on your specific insights, ensuring clarity and relevance.

- Custom User Interface (UI): Tailor the interface for a comfortable user experience, enhancing workflow efficiency.

- Custom Ribbon: Reinforce toolbars for quick and augmented access, streamlining your most-used features and enhancing functionality.

- Custom Context Menu: Modify right-click options, ensuring your essential tools are just a click away.

- Custom Backstage View: Personalize your backstage area for better file management and settings access.

- Custom Filters: Highlight and filter out specific data, helping you focus on crucial project details.

- Custom View: Design your workspace layout, ensuring optimal visualization and organization.

- Custom Alert and Notification: Receive alerts tailored to your preferences, ensuring you never miss important updates and deadlines.

- Hassle-free Setup: You don't have to worry about the technicalities; we handle the configuration for you.

- Ongoing Administration: Keep your system running smoothly with our administrative support.

- Empower Your Team: We provide training to project managers, team members, and management staff, ensuring everyone is on the same page.

- Skill Enhancement: Boost efficiency and expertise across your organization.

- Safety First: We make sure your data is always safe and can be easily restored.

- Peace of Mind: Knowing your data is secure allows you to focus on what matters.

- Analyze & Refine: We assess your existing portfolios and provide guidance to make them even better.

- Strategic Insight: Benefit from our expert recommendations to optimize your project portfolios.
Microsoft Project Pros for Your Business
In today's dynamic business landscape, having the right tools is crucial. With Microsoft Project, you get more than just a tool; you get a partner tailored to your needs. Dive into a suite of features designed not just to meet expectations, but to exceed them. Here's what you can anticipate:
Global Recognition
Embrace a platform trusted by thousands globally. With MS Project, you become part of an elite circle of successful businesses.
Unbounded Scalability
You won't ever feel boxed in. From small teams to vast departments, we grow with you.
Comprehensive Master Planning
Overwhelmed with multiple projects? We'll show you how to streamline them into one cohesive master plan.
Functional Flexibility
Whatever your industry, MS Project adapts. With us, you're not just fitting in; you're leading.
Adaptive Project Structuring
Projects of all shapes and sizes? We mould to fit your unique project landscape.
Efficient Task Management
Say goodbye to task chaos. With MS Project, you'll navigate each task smoothly, ensuring nothing slips through the cracks.
Resource & Financial Mastery
You deserve control. Manage every resource, every penny, with precision and confidence.
Critical Alert System
We've got your back. Get timely alerts on vital issues, ensuring you're always a step ahead.
Objective Evolution Tracking
Know where you stand. Track progress meticulously, always keeping an eye on Your project's big picture.
Scenario Analysis Tools
Curious about the 'what ifs'? We allow you to play out scenarios, arming you with foresight and strategy.
Leading-Edge Features
Why settle for basic? With MS Project, you access advanced tools that make you unparalleled in your field.
Resource-Leveling Excellence
Over-allocations can be tricky. Let us show you how to manage resources like a pro.
Role-Based Accessibility
Safeguard your data. With role-based permissions, you decide who sees what.
Insightful Interactive Dashboard
Knowledge is power. With real-time insights, you're always informed, always ready.
Collaboration Boost
Teamwork makes the dream work. MS Project enhances collaboration, ensuring you and your team always move in unison.
Our MS Project Support Line
In today's digital age, managing projects efficiently is crucial for any organization's success. Enter our MS Project Support Line – a comprehensive suite tailored to support every aspect of your project management journey. Dive in to explore each offering in detail and discover how we can elevate your project management experience.
MS Project Desktop: Your Comprehensive Desktop Tool
MS Project Online: Management on the Web
MS Project for Web: Modern Cloud-based Management
MS Project Server: Centralized and Secure
Microsoft Project Professional
This offers a robust set of project management tools right on your desktop.
Automated Scheduling
Helps you stay on track without hassle.
Resource Management
Easily allocate and manage project resources.
Built-in Reporting
Get the insights you need without any extra effort.
Project Online Desktop Client
Use it on its own or connect it to Project Online for extended capabilities.
A Separate Service
This offers a broad range of portfolio and project management tools online.
Rich Management Features
Everything you need to manage projects efficiently.
Cloud-Based
Access anytime, anywhere with an internet connection.
Advanced Portfolio Management
Make strategic decisions with ease.
Flexible Plans
Choose the one that suits your needs the best.
Latest from Microsoft
A fresh approach to online work and project management.
Modern & Cloud-Based
Sleek, efficient, and accessible from anywhere.
Versatile Views
Grid, board, and timeline options to suit your style.
Integrated Approach
Works smoothly with other Microsoft applications for a unified experience.
The Project Web App Extension
This extends the capabilities of Microsoft Project.
Central Storage
All project information is kept in a SQL Server database, ensuring safety and consistency.
Protected Data
Only authorized personnel can access and modify the data.
Customized Security
Administrators have full control to set roles and access.
Benefits of Customizing MS Project
From increasing productivity and collaboration to optimizing resource management, the advantages are vast. As we delve deeper, you'll discover how customization can transform your approach to project planning and management, making every task more efficient and every goal more achievable. Dive in to uncover a number of benefits that await you.
Why Our Microsoft Project Consultancy?
Expertise in Abundance

Our extensive background with Microsoft Project means we've seen it all and done it all. We possess the refined skills that come with years of hands-on practice, ensuring your projects run seamlessly.
Valuable Time-Saving

You have multiple projects to manage and not enough time to dive deep into every Microsoft Project feature. We save you that time by handling the intricate aspects for you.
Best Practices and Reliable Advice

Don't gamble with your project's success. We offer proven methods and insights that stem from our vast experience.
Precision in Execution

In the vast landscape of Microsoft Project, every detail counts. Our meticulous approach ensures each aspect of your project aligns with the highest standards. Navigate confidently with our precise and dedicated guidance.
What Can You Expect from Our Team?
With an unmatched blend of Microsoft Project consulting expertise and deep-rooted project management wisdom, we provide industry-specific MS Project solutions. Our seasoned team, boasting a century of experience, ensures optimal resource allocation and steadfast Microsoft Project support for your project's success.
Comprehensive Understanding
We delve deep to understand your unique business needs, ensuring our solutions align perfectly.
With over 100 years of senior team experience, we ensure strategic insights and unmatched project management wisdom.
We excel at ensuring resources are efficiently allocated and managed, driving project success.
Our unparalleled familiarity with MS Project guarantees top-notch, industry-specific solutions.
We rigorously test our final products, ensuring you get a solution that's both efficient and reliable.
Benefit from our insights on best practices and pitfalls to sidestep, ensuring your project's success.
How to Use Our Microsoft Project Services?
Understanding and making the most of our Microsoft Project services shouldn't be hard. Let's work together to ensure your project management is nothing short of outstanding. Here's a straightforward guide to help you unlock our full potential:
1/9 - Identify Your Needs

Start by pinpointing what you're looking to achieve. Whether it's better project management, increased productivity, or streamlined workflows, knowing your objectives is key.

2/9 - Explore Our Services

Take a look at the wide range of services we offer. From Microsoft Project customization to integration and reporting, we've got something for every need.

3/9 - Reach Out to Our Team

Once you have an idea of what you want, get in touch with us. Our friendly team is always ready to assist and guide you further.

4/9 - Schedule a Consultation

Sit down with our experts to discuss your specific requirements. This ensures our solutions fit perfectly with your goals.

5/9 - Let Us Do the Work

With a clear understanding of your needs, we'll get to work, ensuring every aspect of the service is tailored to you.

6/9 - Benefit from Regular Updates

Throughout the process, we'll keep you in the loop. Regular updates ensure you're always aware of progress and any new developments.

7/9 - Enjoy the Results

Once everything's set up, watch as your project management processes transform. With our expert touch, you're sure to see efficiency and productivity soar.

8/9 - Seek Support Whenever Needed

If you have questions or need further guidance, our dedicated support team is here to help. Reach out anytime.

9/9 - Continue the Relationship

Our journey doesn't end once the service is provided. We're here for ongoing support, updates, and any further customizations you might need.
Some of the Industries & Departments We Serve
Navigating the diverse landscape of North American businesses, our team is primed to assist a broad spectrum of sectors. Here's a glimpse into some of the industries and departments we've proudly served:
Whether you're producing consumer goods or specialized equipment, our team ensures that your project management aligns seamlessly with your production needs. You'll find it easier than ever to track, manage, and optimize your manufacturing processes.
In this unique industry, precise planning is crucial. We help you integrate resource allocation, task scheduling, and inventory management, ensuring you get the most out of every log and every labour hour.
From civil to mechanical, every engineering project is a vast undertaking. Our services allow you to coordinate teams, manage resources, and track progress in real-time, ensuring that your projects stay on track and within budget.
Every building project comes with its own set of challenges. With our expertise, you can keep a close eye on timelines, materials, manpower, and costs, ensuring that whether you're building skyscrapers or bungalows, your projects stand tall.
No matter where you are, our dedicated team of developers is here to assist you. We pride ourselves on being globally accessible, ensuring that businesses everywhere can benefit from our top-tier Microsoft Project services. Our reach extends from coast to coast in North America, and we're always eager to collaborate with clients from all corners of the world.

what our clients say about BSUPERIOR?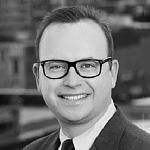 I have been working with BSUPERIOR team on various projects over the last 4 years. It started with a complex mathematical problem and a simple spreadsheet. Their team always surprises me with their skills and passion for their work. They really work hard to ensure projects meet the business criteria and solve the business problems they need to. I will continue working with them to improve the business systems of our company.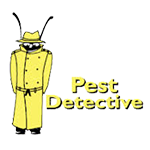 Working with Sajad and his team at BSUPERIOR has been an easy and pleasant experience. The solution they built for us will save us dozens of hours of labour costs several times a year and has been well worth what we paid. I can easily recommend them and will not hesitate to work with them again in the future.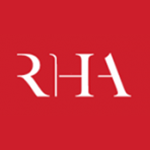 Sajad and his team have been extremely helpful in meeting our website needs. They listen to what your vision is and not only work around it, but help to flesh it out. I would highly recommend Sajad and BSuperior to anyone with Technology needs.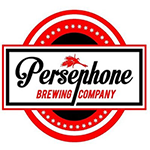 At Persephone Brewing we utilize a number of systems to manage and report our data. BSUPERIOR System helped us streamline these processes by automating several business processes using our existing data sets saving us hundreds of hours a year at a very reasonable cost.
Our team believes in transforming visions into reality. Through our expertise in Microsoft Projects and our deep understanding of various industries, we've crafted unique solutions tailored to the specific needs of our clients. Let's delve into some of our recent works that underline our commitment and dedication:
You might have encountered issues tracking project timelines and tasks. We transformed this challenge by customizing their Microsoft Project dashboard. Now, they can instantly view delays, monitor task statuses, and use our created custom calculations for precise project dates.
Revolutionizing Resource Management
Our client needed a futuristic solution for handling resources. We delivered! Our custom solution not only manages current resources but also forecasts the availability of future projects, ensuring they're always a step ahead.
Delays can be daunting. We developed custom reports and a resource entry form. This aims to manage delivery and project delays effectively, ensuring they stay on track.
Seamless Integration for MS Outlook and Project Portfolio
We bridged the gap between Microsoft Projects and Outlook Calendar. Now, tasks from Microsoft Project automatically appear in the Outlook Calendar, streamlining operations and ensuring seamless task management.
Consulting to Empower at a Larger Scale
Our consulting doesn't just touch technology; it transforms teams. We equipped an organization to roll out Microsoft Project across their teams, guiding their project managers and creating project templates that fit their unique needs.
Other Services You Can Count On
With our diverse range of services, you can be sure of finding just the solution you need. Reach out to us, and let's make your digital dreams come true! Here's a brief overview of what we offer:
Collaboration made simple. Our SharePoint services help you share documents, manage projects, and streamline internal communications. Stay connected and organized with your team.
Automate, analyze, and act. Our services on Power Platforms enable you to build custom apps, automate workflows, and generate insights. Empower your business to do more with less effort.