Microsoft access services
Are you familiar with Microsoft Access? It's a powerful tool that helps businesses manage and organize data. But to truly harness its capabilities, you need experts by your side. That's where we come in.
The beauty of Microsoft Access lies in its adaptability. Our team, brimming with seasoned professionals, stands ready to help you design, develop, and optimize custom Access databases. These are not just any databases – they are tailored precisely to your unique business requirements.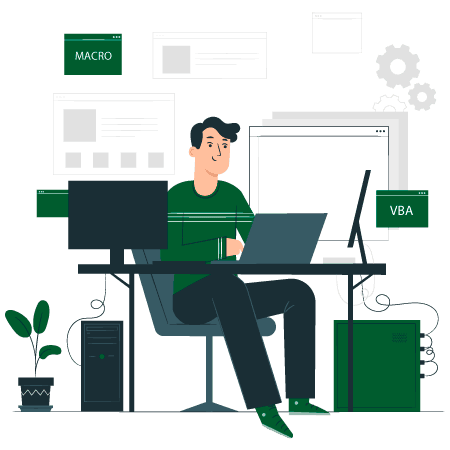 Our Microsoft Access Consulting Services
You deserve the best, and we're here to deliver. Our Microsoft Access Consulting Services are tailor-made for your success. Experience precision, clarity, and efficiency with us. Every service ensures your data works harder and smarter for you. Here's how we can assist you
Evaluating your operations? Let us help decide if Microsoft Access aligns perfectly with your unique business needs and strategic objectives.
Stay ahead with our services. We ensure you're equipped with the latest tools, offering enhanced features and top-notch security for your data.
Empower your team. With our tailored training, they'll harness Microsoft Access's full potential, increasing productivity and operational excellence.
Database Model Enhancement
Optimize your data landscape. We seamlessly convert data models into efficient Microsoft Access Applications, ensuring precision and performance.
Effortless Data Migration
Transition data smoothly, and reliably. Our methods reduce risks of data corruption and compatibility issues, ensuring data integrity and streamlined processes.
Tailored Access Customization
Your business is unique. We craft custom reports and forms, catering to individual needs, from detailed accounting to comprehensive warehouse management.
Detailed Database Analysis
Delve deep into your data. By analyzing your database structure and flow, we bring forth and rectify potential performance issues for optimal results.
Dynamic Reporting Dashboards
Make data-driven decisions. Our dashboards visualize data from SQL Server and Dataverse, facilitating insights and strategic actions.
Seamless System Integration
Integrate, don't isolate. Connect Microsoft Access with other Microsoft tools, CRMs, and accounting packages for a unified, efficient system.
Informed Business Intelligence
Uncover the story behind your data. We transform complex data sets into actionable insights, enhancing decision-making and business strategies.
Why Microsoft Access Consulting
In a world filled with data, make yours work for you. When it comes to managing your data, you want the best. So, why should you consider Microsoft Access consulting? Let's break it down for you:
How Can You Use Our Microsoft Access Consulting Services?
You might be wondering how to use our Microsoft Access consulting services. No worries! Using our services is as easy as pie. Here's a straightforward guide to help you get started:
1/10 - Understand Your Needs

Begin by pinpointing what you want from your data system. What are your goals? What problems are you trying to solve?

2/10 - Reach Out To Us

Our team collaborates with you to precisely define your Microsoft Word needs, including automation, formatting, and troubleshooting specifics.

3/10 - Collaborate on a Plan

Together, we'll map out a plan tailored to your requirements. Your insights will be invaluable in shaping the strategy.

4/10 - Customize Your System

Enjoy a system that fits like a glove. We'll modify Microsoft Access to meet your unique business needs, ensuring it's just right.

5/10 - Training and Guidance

We'll show you the ropes. Learn how to make the most of your new system with our easy-to-follow training sessions.

6/10 - Ongoing Support

Questions or concerns? We're always a call away. Whether you need minor tweaks or have bigger queries, we're here to help.

7/10 - Evolve and Expand

As your business grows, your needs might change. We're here to adapt your system, ensuring it serves you well at every stage.

8/10 - Feedback Loop

We value your feedback. Let us know how things are going, and we'll make any necessary adjustments to enhance your experience.
What Can You Expect from Our Team
Navigating the world of database management can be daunting. When you choose our team, you're investing in expertise, dedication, and top-tier solutions. So, when you work with our team, what can you expect? Let's break it down
Innovative Database Solutions
Experience state-of-the-art solutions tailored to boost efficiency and streamline your operations.
Competitive Pricing
Enjoy top-notch services at rates that ensure value for your investment, without breaking the bank.
On-going Team Support
Count on our dedicated team to guide, assist, and answer any queries, anytime you need.
Flexible Access
Discuss your needs in person or online for adaptable and convenient database access options.
Prompt Quality Service
Expect timely responses and unparalleled service quality every time you engage with us.
Microsoft Database Mastery
Benefit from our deep expertise and high skills in Microsoft database development for reliable outcomes.
Safe Data Migration
Transition data seamlessly with minimized risks, ensuring its integrity and reliability.
Tailored Problem Solutions
We diagnose precisely and craft solutions specifically targeting the challenges you face.
Versatile Strategies
Witness the fusion of adaptable strategies, smart automation, and results that exceed expectations.
Aesthetic User Interface
Engage with interfaces that are not just functional but also pleasing to the eye and intuitive to use.
Rigorous Testing
Every solution undergoes thorough testing, ensuring you receive a product free from glitches.
Best Design Practices
We adhere strictly to industry-leading database design practices, ensuring optimal performance.
All-in-One Solutions
Often, one well-crafted solution is all you need. We aim to get it right the first time.
The Process of Our Microsoft Access Consulting Services
When you decide to work with us, we promise a smooth journey from start to finish. You're probably wondering what steps we take to ensure the success of your project. Let's walk you through it
First off, we listen to you. By understanding your needs, we ensure that the solutions we offer align perfectly with your business objectives.
Here, we sketch out a roadmap. We craft designs tailored to your specifications, ensuring they're intuitive and user-friendly.
With a clear plan in place, our expert developers roll up their sleeves. They'll build your Microsoft Access solution, making sure it's efficient and robust.
Beyond development, we rigorously test every feature, ensuring flawless performance and meeting the highest industry standards.
The big moment arrives! We deploy your solution. And remember, we're always here to offer support, ensuring everything runs smoothly.
Some of the Industries & Departments We Serve
Our team of developers possesses expertise across a range of industries. Whether you're a budding startup or an established enterprise, we tailor our services to meet your unique needs. Here's a glimpse of the industries we cater to:
Boost your production line! We optimize inventory tracking, streamline processes, and ensure real-time data access for agile manufacturing decisions.
We design Microsoft Access solutions that integrate seamlessly with software platforms, enhancing functionality and user experience.
Say goodbye to messy ledgers. We build systems that simplify financial data entry, reporting, and auditing, ensuring precision every time.
We assist governmental bodies in managing large datasets, ensuring secure, organized, and easily retrievable civic data.
Championing sustainability! We craft databases for environmental projects, tracking changes, and supporting eco-friendly initiatives.
From patient records to appointment schedules, we develop tailored databases to enhance healthcare management and patient care.
Perfect for store managers! Track inventory, sales, and customer preferences with our bespoke retail solutions.
Keep your clients happy! Manage appointments, feedback, and service records efficiently with our specialized databases.
Say no to stock-outs or overstocking. Our solutions give you real-time inventory status, ensuring you're always in the know.
Information Technology and Services
We streamline IT operations, enhancing data storage, retrieval, and processing for more efficient and innovative digital solutions.
Wherever you are, our team is there for you. Our Microsoft Access consulting services span across the globe, ensuring you receive top-tier database solutions no matter your location. We're proud to have a footprint in major cities, dedicated to helping businesses transform digitally.

what our clients say about BSUPERIOR?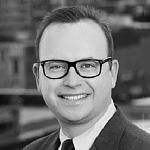 I have been working with BSUPERIOR team on various projects over the last 4 years. It started with a complex mathematical problem and a simple spreadsheet. Their team always surprises me with their skills and passion for their work. They really work hard to ensure projects meet the business criteria and solve the business problems they need to. I will continue working with them to improve the business systems of our company.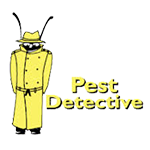 Working with Sajad and his team at BSUPERIOR has been an easy and pleasant experience. The solution they built for us will save us dozens of hours of labour costs several times a year and has been well worth what we paid. I can easily recommend them and will not hesitate to work with them again in the future.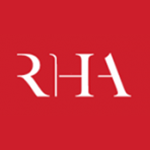 Sajad and his team have been extremely helpful in meeting our website needs. They listen to what your vision is and not only work around it, but help to flesh it out. I would highly recommend Sajad and BSuperior to anyone with Technology needs.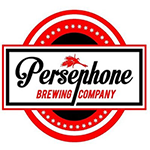 At Persephone Brewing we utilize a number of systems to manage and report our data. BSUPERIOR System helped us streamline these processes by automating several business processes using our existing data sets saving us hundreds of hours a year at a very reasonable cost.
We take immense pride in the work we do and the value we bring to our clients. We are committed to offering the best, and you'll feel that commitment in every interaction. Here's a snapshot of some recent projects we've completed
Payroll Processing Application
We developed an Access application for a leading retail brand. This system now efficiently manages payroll across 30+ offices, ensuring consistency between branches and the head office.
This manufacturing client needed an overhaul of their existing Access system. We performed a comprehensive audit, rectified existing issues, and integrated automated processes and advanced reporting functionalities.
We crafted a specialized order management system. It's custom-designed to meet the distinct needs of our client, ensuring smooth and efficient order handling. The order management system streamlines the process of order entry, tracking, and fulfillment, and ensures timely delivery to customers.
Student-Advisor Interaction Management
Our solution streamlined the data management process for educational institutions. It efficiently schedules student-advisor appointments, and also tracks notes related to student behaviours, ensuring seamless communication.
Team Activity Report Creation
By leveraging MS Access Database, we assisted a company in generating custom reports. These reports present detailed insights into team member activities, illustrating individual contributions and overall team dynamics.