Our Microsoft Excel Services Company
Reasons to Choose Our Excel Custom Services
Propel your business to new heights with our professional, tailored Excel customization services, optimized for your unique business needs and objectives.
What Can You Expect from our Team
With our Excel customization services, you can expect to collaborate with a team that is wholly committed to your business's success. Here's what sets us apart:
Experienced Professionals
Our team consists of seasoned Excel consultants, offering a wealth of expertise and knowledge to streamline your operations.
Customized Solutions
We ensure tailor-made Excel custom functions (with VBA, or JavaScript), designed specifically to align with your unique business objectives and operational requirements.
Exceptional Support
We provide support, committed to ensuring smooth operations and swift problem resolution.
Cost-Effective Services
We offer competitively priced services that provide optimal value, offering premium solutions that fit within your budget.
Training and Education
We empower your team with comprehensive Excel custom function training, enhancing skills and promoting self-sufficiency.
Global Reach
Whether your business is based in the US, Canada, or anywhere else in the world, we're here to deliver international-grade Excel customization services.
Consistent Delivery
We are committed to timely delivery of services, respecting your deadlines and ensuring your projects always stay on track.
How Can You Use Our Custom Excel Solutions?
In the dynamic world of business, it's essential to have tools that cater precisely to your needs. Our custom Excel solutions are designed to bring clarity and ease to your operations. Let's delve deeper into how you can benefit from our expertise:
1/5 - Requirement Analysis

We begin by having an in-depth discussion with you. This is not just a casual chat; it's about diving deep to understand your operations, challenges, and goals. What tasks are you hoping to simplify with Excel? Are there specific functions or reports you need? By comprehending the full scope of your requirements, we lay a solid foundation for the upcoming steps.

2/5 - Planning & Design

After understanding your needs, we design a blueprint tailored for you. This involves visual mock-ups and flow diagrams, ensuring you get a clear picture of how your custom Excel tool will look and function. It's about making sure that the solution not only works but also feels right for your business environment.

3/5 - Development

This is where our developer team gets into action. Using best practices and cutting-edge techniques, we build your tool from the ground up. Every cell, formula, and function is meticulously crafted to ensure it serves your specific needs, eliminating unnecessary complexities.

4/5 - Quality Assurance

We're committed to excellence, and that means no compromises on quality. After developing your Excel solution, it undergoes rigorous testing. We check for errors, optimize performance, and ensure seamless integration with your existing processes. The aim? To provide you with a flawless tool that works smoothly from day one.

5/5 - Launch And Support

Once we're confident about the solution's quality, it's time to launch. We'll guide you through its deployment in your business environment and ensure you're comfortable using it. But our commitment doesn't end there. Anytime you have a question or need assistance, our support team will be a call away, ready to help.
Some of the Industries & Departments We Serve
At Excel Services Company, our expertise transcends boundaries. We cater to diverse industries, offering tailored Excel custom services to meet industry-specific challenges and requirements.
Through our expert consulting services, we developed custom coding solutions and dashboards, enhancing their data management and decision-making processes for the Government of Canada and the Provincial Governments.
We delivered comprehensive tools for estimating, budgeting, billing, and invoicing to streamline project management for construction clients. Additionally, our timesheet and payroll solutions brought efficiency and transparency to their worker management system.
With our Excel customization services, we implemented inventory control solutions offering real-time tracking and data analysis capabilities, improving stock management for our clients.
As an Excel services company, we designed comprehensive systems for HR departments managing recruitment, employee data, and performance metrics, fostering improved decision-making.
Our Excel custom functions were instrumental in enhancing supply chain operations by optimizing procurement, production, and distribution processes for our clients.
We provided custom Excel applications to educational institutions, facilitating streamlined information handling and informed decision-making in research and educational initiatives.
For sales and marketing teams, we developed CRM solutions and analytics dashboards through our custom Excel solutions, enabling targeted marketing strategies and improved customer relationship management.
Our bespoke financial tools, made using our custom-made Excel skills, helped clients manage and analyze financial data more effectively, streamlining accounting procedures and enhancing financial reporting accuracy.
We designed sophisticated forecasting models using custom Excel solutions that leveraged historical data and market trends, aiding clients in predicting future outcomes and planning strategies accordingly.
For data-intensive businesses, we developed efficient data entry systems using Excel customization services, reducing manual efforts and improving data accuracy, thus ensuring reliable and quick data processing.
Our world-class Excel customization services know no bounds. At our Excel Services Company, we deliver globally, bringing our expertise and tailored services to businesses across the world. Whether you're in the bustling metropolis of the United States or nestled in the scenic landscapes of Canada, our professional team is ready to supercharge your operations with Excel.

what our clients say about BSUPERIOR?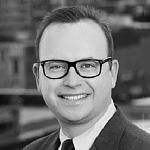 I have been working with BSUPERIOR team on various projects over the last 4 years. It started with a complex mathematical problem and a simple spreadsheet. Their team always surprises me with their skills and passion for their work. They really work hard to ensure projects meet the business criteria and solve the business problems they need to. I will continue working with them to improve the business systems of our company.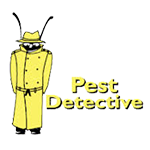 Working with Sajad and his team at BSUPERIOR has been an easy and pleasant experience. The solution they built for us will save us dozens of hours of labour costs several times a year and has been well worth what we paid. I can easily recommend them and will not hesitate to work with them again in the future.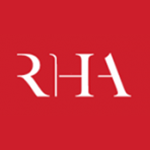 Sajad and his team have been extremely helpful in meeting our website needs. They listen to what your vision is and not only work around it, but help to flesh it out. I would highly recommend Sajad and BSuperior to anyone with Technology needs.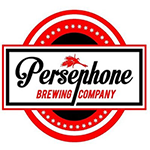 At Persephone Brewing we utilize a number of systems to manage and report our data. BSUPERIOR System helped us streamline these processes by automating several business processes using our existing data sets saving us hundreds of hours a year at a very reasonable cost.
We evolutionized inventory management for a retail giant, driving efficiency and cost savings through custom Excel solutions.
We streamlined HR processes with bespoke Excel automation, enhancing productivity for a tech firm with our custom-made Excel tools.
Our expertise in Excel services elevated the supply chain operations of a manufacturing company.
Enabled a research institution to efficiently manage and analyze data by utilizing custom Excel applications.
Empowered a multinational corporation with accurate sales forecasting through our Excel solutions.
Financial Data Management
Transformed the financial data handling processes of a major corporation with our custom Excel solutions.
Boosted a local marketing agency's campaign strategy with insightful data analysis through Excel.
Streamlined accounting tasks for an SME, saving time and reducing errors with Excel automation.
Research Data Visualization
Enhanced data presentation for a national research body, making findings accessible and understandable using our custom Excel spreadsheets.