Integration of Sage Business Management Software with Excel
Microsoft Excel can collaborate seamlessly with other software programs to simplify different tasks. One instance is its integration with Sage Business Management software, a success story within BSUITE365. This connection utilizes a bot, enabling Excel to smoothly transfer data back and forth. Once data is imported into Excel, numerous analysis features come into play. Subsequently, we'll delve deeper into this project, uncovering its results and features.
Sage Automation and Integration For a Construction Company
In this project, our specialized Excel and Sage developers integrated the Sage 300 software with Excel files for a construction company. They accomplished this using the Sage-Excel Reporting Tool, effectively enabling seamless data exchange. This integration through the Sage-Excel Reporting Solution streamlined processes, ensuring that data was effortlessly extracted from Sage apps and imported into Excel files.
Introducing The Customer
Division 15 is an award-winning construction firm that provides design-build, design-assist, and construction services for Mechanical and District Energy Systems throughout British Columbia. For about 20 years, this company has been partnering with industry leaders to deliver outstanding projects.
What is the challenge?
Our client faced a significant challenge due to the manual and repetitive nature of importing Sage data into Excel. Operating Sage 300 software for business management and data storage, they encountered the need to frequently transfer information to Excel for analysis. This involved a difficult process of exporting data from Sage 300 into an intermediary file, followed by a subsequent re-import of this data into an Excel spreadsheet. The inefficiency of this method prevented timely and effective analysis of their Sage data using Excel's advanced functions.
Our Solution
We streamlined the manual data export process from Sage software to Excel through automation. First, we developed a script and utilized the AutoIt software to create a bot. This tool allowed seamless interaction with the Sage software on the client's Windows Desktop. The bot autonomously extracted specific data, saving it to a file. Subsequently, a macro was devised to import the data from the file into an Excel sheet. Within Excel, we presented the data using tables and harnessed advanced formulas to facilitate data analysis.
Results
As a result of our efforts, the manual task of exporting data from Sage to Excel has been entirely eliminated through automation. This achievement not only saves the client from the burden of repetitive tasks but also significantly reduces the potential for human error. Moreover, the streamlined process leads to increased efficiency. By leveraging the analytical capabilities of Excel, the client can now review and assess their data comprehensively. This informed approach equips them to make well-informed decisions regarding business management.
Technologies and Tools
To accomplish this project, we took advantage of these tools:
Excel and VBA Macros
Sage 300 software
The AutoIt programming language
Sage Excel Reporting tool
These tools collectively enabled us to optimize processes and enhance efficiency within the company.
Need help with a similar project?
If you're considering syncing or transferring your Sage app data to Excel for efficient analysis and reporting, our team is here to help. Excel's data presentation and calculation capabilities, enhanced by Python in Excel feature, perfectly complement Sage apps. We specialize in automation and data visualization, providing tailored solutions. Whether the Sage API falls short or not, we ensure a seamless process by exporting data to files and importing them into Excel using scripts, bots, and VBA macros. Ready to take the next step? Fill out our contact form, and we'll promptly get in touch to assist you.
Other Services That We Can Serve to The Portfolio Industry
Developing bots using AutoIt to automate processes on Windows Desktop
Automating Sage Software processes
Programming in Excel
Offering Excel-Sage Reporting Solutions
Exporting data from Sage software

Importing data into Excel

Bot automation

Analysis of Sage data in Excel and Python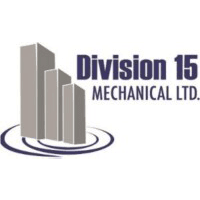 Excel
Sage Accounting
Data Export
Reports Creation