Construction Estimating in Microsoft Excel Sheet
In today's dynamic construction industry, accurate estimation is essential for project success, and many businesses seek a sufficient tool for their estimations. In one of our successful projects at BSUITE365, we harnessed the power of Microsoft Excel to streamline and enhance this critical process. We presented innovative solutions to empower construction professionals in achieving cost-effective and efficient project outcomes. Let's explore more details of this project.
Construction Estimating for a Construction and Renovation Company
This project was an engagement with a prominent construction and home renovation company based in Vancouver, called "Kerr". We set out to refine their construction estimating practices and engagementsd in detailed discussions to fully grasp their unique challenges and project objectives. Recognizing the pivotal role of precise cost estimation in the construction industry, we utilized the capabilities of Microsoft Excel to develop tailored solutions. The result was a transformation of their construction estimating processes, enabling them to achieve higher levels of efficiency.
Introducing The Customer
"Kerr Design Build" has been working in the construction and renovation business for more than 30 years, providing the clients with high-quality, award-winning renovations and new homes, while consistently developing new ways to deliver the best values. As expert custom home builders in Vancouver BC, they have all the tools, design talent, knowledge and years of experience for a successful renovation or new home construction. They go out of their way to discover what exactly their clients want, need and expect, and then from concept to completion, Kerr Design Build does it all, on schedule and on budget.
What is the challenge?
The client's request included using Microsoft Excel for project estimation purposes. They needed a solution for summarizing these estimations and producing comprehensive reports. Furthermore, the client required the ability to create invoices based on the project estimations. Managing payments efficiently was also a crucial aspect of the challenge. Lastly, Kerr company sought a solution for effectively organizing and managing contact information.
Our Solution
We developed a dedicated Excel file for project definition, encompassing cost items categorized within specific sections. Within this structured framework, precise cost estimates were recorded for each item. This workbook contains the following sheets:
 

Client Info Sheet

: Information such as client name, address, job, and billing date are entered in this sheet. Every other cell in other sheets containing client info is linked to this worksheet, hence gets automatically updated upon any possible changes.

Estimation Sheet

: Every job has multiple phases and divisions with a specific cost, such as Professional Fees, Permit & Connection Fees, Site Overhead and Sitework. In this sheet, all estimated costs are categorized and with a click of a button, reports are generated.

Project Summary

: This sheet is a summary of all estimations recorded on the Estimation sheet.

Other Sheets and Forms

: The construction estimating Excel file also includes a change work order form. The description and cost of changes are managed via this form. Other sheets are cash allowance, payment schedule, change orders and billing sheets.
The system's robust reporting function efficiently summarizes costs based on predefined categories. Furthermore, the Excel file automates the invoicing process, generating invoices derived from project estimations. The Excel file also acts as a central database for managing customer contact information, ensuring easy access to crucial client details.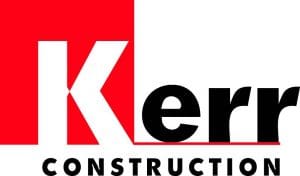 Excel
Construction Estimation
| | |
| --- | --- |
| Outcome | Benefit to the client |
| Developing an Excel file for project estimation | Enhancing the process of estimating for construction projects |
| Automating the process of creating reports and summarizing estimations | Reducing errors in calculating estimations and improving productivity |
| Generating invoices and payment management | Happier customers and employees |
| Managing customer contact information | Easy access to the customers' information |
Technologies and Tools
We employed Microsoft Excel as the principal software platform, leveraging its robust capabilities for data organization and calculation. In addition, we harnessed the power of macros, which are automating scripts within Excel, to streamline and automate various aspects of the project. Macros played a crucial role in automating tasks like invoice generation, data summarization, and payment management, contributing significantly to the efficiency and effectiveness of our solution.
Other services that we can serve to the portfolio industry
Within the construction and renovation industry, we offer a broad range of valuable services, including specialized Estimating Tools for Construction Projects. Our estimating tools are designed to streamline the estimation process, ensuring accuracy and efficiency in project cost assessments. These tools are tailored to the unique needs of the construction and renovation sectors, enabling professionals to generate precise project estimates, track expenses, and manage budgets with ease.
Construction Estimation Tool

Summarizing Estimation

Invoice Generation

Payment and Billing Management

CRM

Client Info Sheet

Programming in Excel