How to Create a Report Template in Word?
Microsoft Word Report Template
Although different applications are available for creating a report, Microsoft Word is considered one of the best. The main reason that most people use Microsoft Word to create reports is because of its organized and consistent templates, which the user can easily customize. But Word still has more to offer! This post will give you a complete guide to creating an automated report template in Word. 
Why are templates used in Word?
Templates are structured and customized layouts for different projects. It can be a proposal, a report, a cover letter, a resume, etc. Using templates can save much time as they are already pre-designed in Microsoft Word. Therefore, you only select them and customize their colors or fonts based on your preferences. In the end, templates can serve as a standardized layout for commonly performed tasks, such as monthly reports. When you create a template, you only need to add the report to it. Consequently, you save a lot of time.
How do I create a report template in Word?
First of all, let's see how to create templates in Word. The process is straightforward and customizable.
Create a Word Template from the File tab
Templates are accessible under the "File" tab, where you want to create a New Word Document.
The pre-made templates are categorized based on their usage. For example, you can search for Business Templates if you want to create a business report template in Word.
There are thousands of templates under each category, making Word Template Maker a unique feature of this app.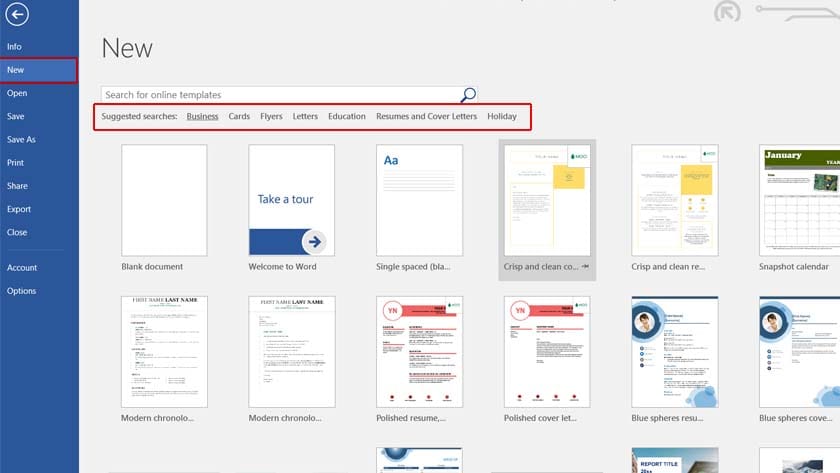 You can easily customize the template you choose under the Design tab.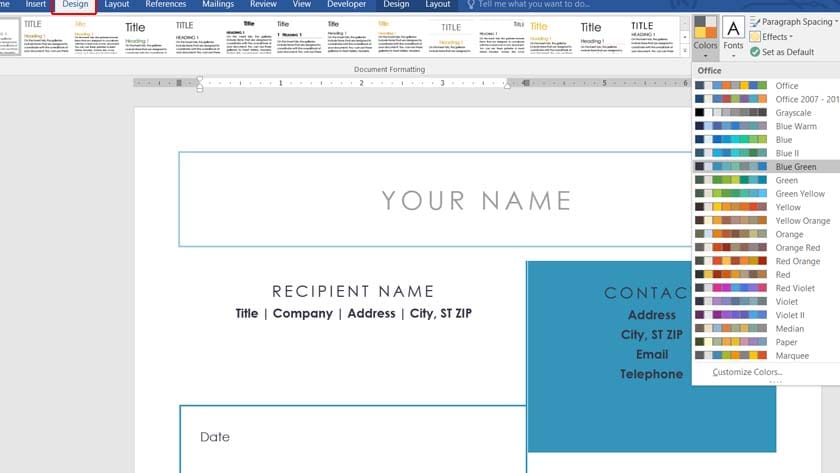 Set a Style for your document
Another way to give a more visually appealing look to your report in Word is by setting a style. In this case, you can either select a template or only use the style, which changes the headings based on your chosen colors and font types.
Go to the Design tab and select one of the themes.
You can change the colors or fonts if you like.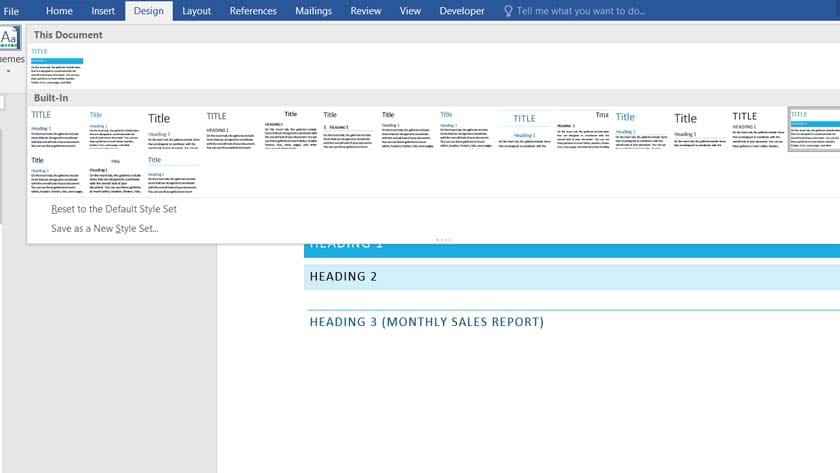 How to create a report using data from Excel in Word Template?
Excel and Word are the two most frequently used Microsoft apps. Excel is mostly used for calculations and analysis, and Word can be a more useful app to provide reports, which are primarily presented in PDF format.
You may have to create reports frequently at times. For instance, you may need to present a monthly sale. In this case, only the data of the sales changes each month. Now, Do you have to create the same report each month?
Ready to streamline your reporting process in Excel? Dive into our guide on automated Excel reports for efficient data handling!
You can effortlessly connect Excel data to a Word report. This means that any calculation performed in Excel will be automatically reflected in the report in Word without requiring any modifications in the final document. Let's see how it's done:
First, select and copy the data related to your report in Excel.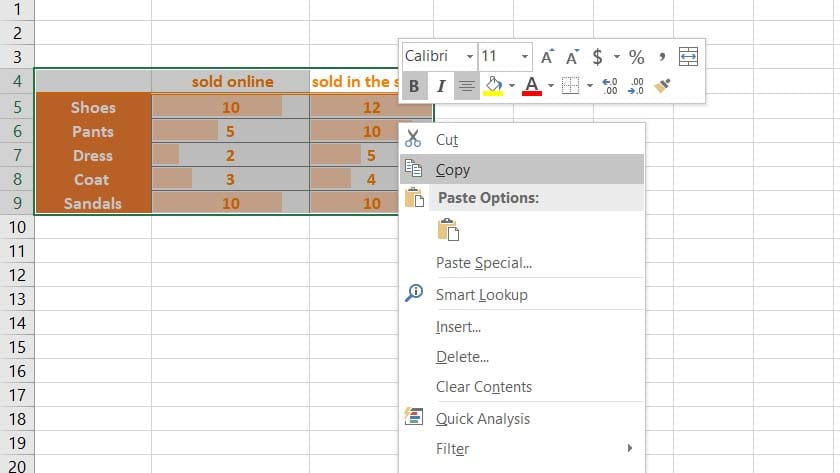 Go to the Word Report Template where you want to discuss this data.
Instead of simply pasting the copied data, go to Home > Clipboard > Paste > Paste Special.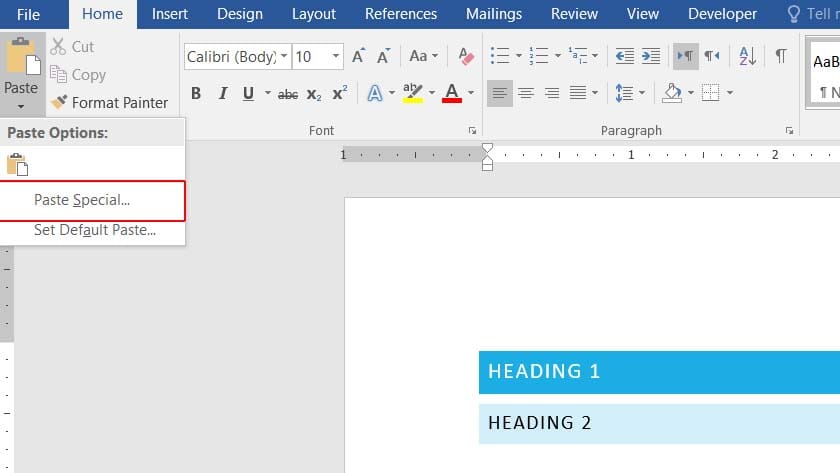 Select Paste Link.
Select Microsoft Excel Worksheet Object, and click OK.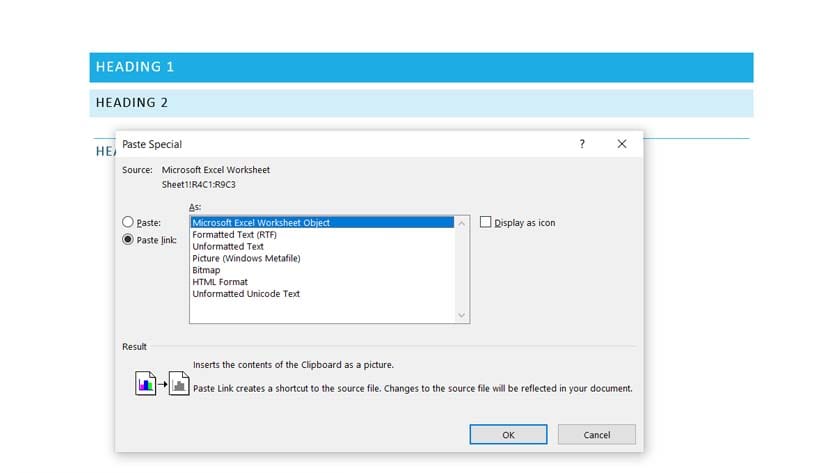 Now, the data that is pasted is linked to your Excel. Any changes in the Excel file on this data will be visible in the Word report.
However, anytime you open this report file, you will see a message that tells you there may be a change on this document due to its connection to another file. You should click Yes to see the changes.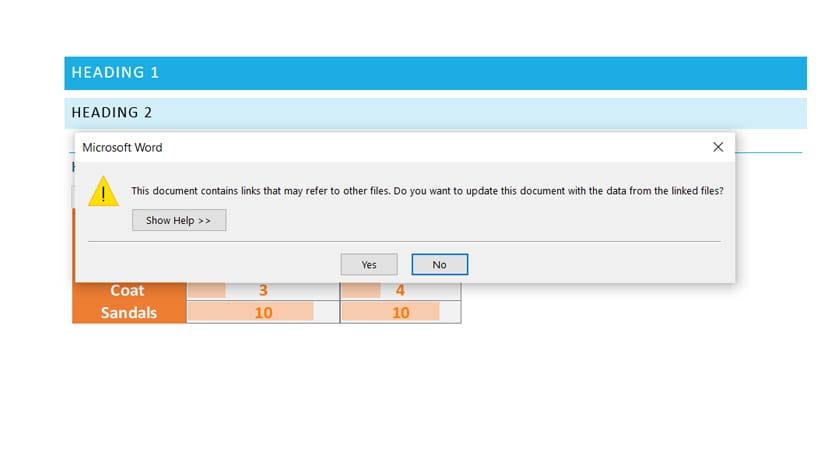 Bottom Line
Word Templates help you create more structured and visually appealing reports. You can easily create a layout for your reports and give it to other team members to use. You take your time once to create a template, and then you sit back and see the result.
Moreover, the best part is when you link Excel data with Word reports. With this method, you can create monthly reports automatically without having to change anything in the Word doc. So, your report is ready whenever you open it!
Looking for an Excel expert to streamline your report management and provide consulting services for Excel and Word? Reach out today to schedule a complimentary consultation!
FAQ
How to create a professional report design in Word?

Word has several pre-loaded templates that users can select for their reports. The theme of each template can be changed based on the preferred color and font. Therefore, each person can create a unique professional report in Word that is relevant to their business branding book.
Is there a report template in Word?
Templates in Word are listed under different categories. You can search for the type of template you want. For example, if you want to use a report template in Word, you only need to search the word "Report" in the search box of the templates page, which is under the New menu in the Home tab.
How do you create a business report template in Word?
Whether you want to create a simple or more professional report, you can always count on Word Templates. Search among thousands of Templates that are available in Word.
Our experts will be glad to help you, If this article didn't answer your questions.
We believe this content can enhance our services. Yet, it's awaiting comprehensive review. Your suggestions for improvement are invaluable. Kindly report any issue or suggestion using the "Report an issue" button below. We value your input.