Custom Tiered Commission Calculator in Excel
Tiered Commission Calculator is basically an application or a piece of code that helps businesses, namely brokerages and real estate teams calculate the tiered commission they pay to their agents according to a predefined tiered commission structure. There are many Excel templates and online commission calculators that business administrators can use to meet their needs. However, these generalized calculators have their own limitations and quite often can not meet their user's expectations to the full extent. That is why one of our customers reached out to us to ask for a Customized Tiered Commission Calculator.
In this portfolio, we are going to delineate this customer's situation and the customized solution we developed to help them deal with the situation in a smooth and straightforward way. Having a tiered commission structure and using our Customized Tiered Commission Calculator, proved to be a powerful incentive to our customer's agents to make more sales.
Introducing the Customer
This custom tiered commission calculator portfolio is a project done for Royal LePage Sussex Klein Group, a group of highly specialized real estate agents in Commercial Real Estate Investment, Project Marketing, and Residential Brokerage. Klein Group has a collaborative team and uses a tiered commission structure to pay their agents a commission when they manage to settle a transaction. As opposed to flat commission plans, where an agent is paid a fixed amount of money for a sale, tiered commissions encourage agents to hit sales milestones. Hence the more an agent's performance increments, the higher commissions they earn. Additionally, Klein Group sets tier levels dynamically, according to each agent's performance. These factors contribute to commission calculations being a complex task that needs to be specific and customized for each business.
What is the challenge?
Our client used to rely on unprofessional formulas on an Excel workbook to calculate and manage commissions but they ended up with lots of mismanagements and mistakes in their calculation. They were facing some challenges when they reached us, including:
How to calculate the percentage of commission paid to each agent
How to manage the levels of tiered commissions
How to measure the performance of each agent
How to track the brokerage revenue
This situation led them to try our commission calculator Excel template.
Our Solution
In order to tackle the aforementioned challenges, our experts at BSUITE365 made the best use of Excel advanced formulas and macros to develop a tiered commission calculator Excel template. Providing this template, they helped our client effortlessly manage the complex task of calculating tiered commissions of agents in the brokerage. Additionally, our developers created Pivot Tables to help them make visual reports containing different types of charts and diagrams to show incomes, track cash flow, profit and commission payouts, and monitor the performance of individual agents and the company as a whole.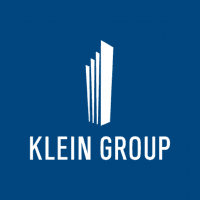 Excel
Tiered Commission
Real Estate
| | |
| --- | --- |
| Outcome | Benefit to the client |
| Set tier levels for each agent | Have an accurate calculation process |
| Robust tiered commission calculator | Calculate agents' commissions based on their tiered level when completing a property transaction |
| Check the performance of agents | Make informed decisions about agents' performance |
| Access elaborate and careful reports | Check the reports for gross amount, revenue, volume, and status of deal sheets |
Need help with a similar project?
Our custom tiered commission calculator can be used for different companies in a wide range of industries that pay commissions to their agents or sales representatives. If your company belongs to the same group, this Tiered Pricing Calculator template can do complex formulas for you and motivate your sales representatives or agents to achieve higher sales targets. Use our service to see significant growth in your agents' sales shares.
Other services we provide in the real estate industry
Financial data management
Realtor data management
Deal sheets management
Report generation, eg. performance and financial reports
CRM (customer relationship management)
Custom Tiered Commission Structure

Tiered Commission Monitoring

Custom Excel Reports and Visuals

Cash Flow & Profit Management

Performance Management

Commission Payout

Sales Representative Engagement