Top Uses of Microsoft Excel in Business
Excels' potential is well-known in the business world. In fact, Excel has grown to become arguably the most prominent, all-purpose tool available.
The spreadsheet program has been developed to store, analyze, organize, report, and visualize data. Excel is a software program that can perform both simple and complex business tasks. No wonder it's described as the staple of business.
The present-day Excel can be conjoined with other Microsoft Office applications such as Word, Outlook, PowerPoint, and other platforms, providing powerful combinations and limitless possibilities. With its simple interface, Excel is not only of use across different industries but also in different departments within your business.
Let's go through six major uses of Excel in business, outlined below. Note that there is no particular order to this.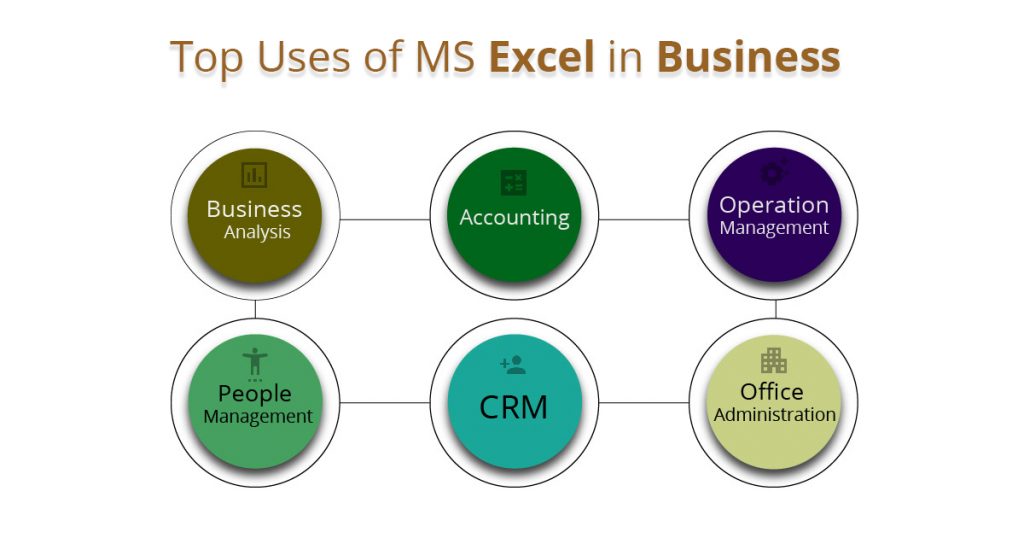 Business Analysis
Excel is central to business analysis and planning.
The collected data, formulas and computations on the spreadsheet can guide actions, decision-making and help find solutions to complex problems.
Businesses use Excel to translate the collected data into insights and key takeaways. The past business performance or customer data is manipulated to make a specific decision and compare trends. The data can also include website traffic, spending on supplies, product sales, expense tracking, insurance claims, etc.
In other words, professional business analysts turn data into useful reports to inform their decision-making process. These decisions may include investment strategies such as asset allocation, financing, or setting budgets.
For example, a profitability report could show where the business is losing money. Also, different statistical trends can be analyzed and compared to forecast, plan and make key decisions.
Excel has extensive analytical capabilities and good reporting functionalities, which can help business analysts to extract valuable information from the database.
Operation Management
Excel has an essential role in managing manufacturing or service operations.
Business operations involve managing both strategic and day-to-day production of goods or services, from product design to logistics. Take inventory tracking, for example; businesses can rely on Excel to control the inventory flow and keep the system run smoothly.
Due to the complexity of operation management, large corporations use other sophisticated software to eliminate human error and save time.
However, small businesses or startups tend to use MS Excel because it can still handle quite a lot of relevant tasks such as managing times and schedules, supplier and client transactions, and critical dates, etc. In addition, Excel is both a reliable and affordable option for starting a business.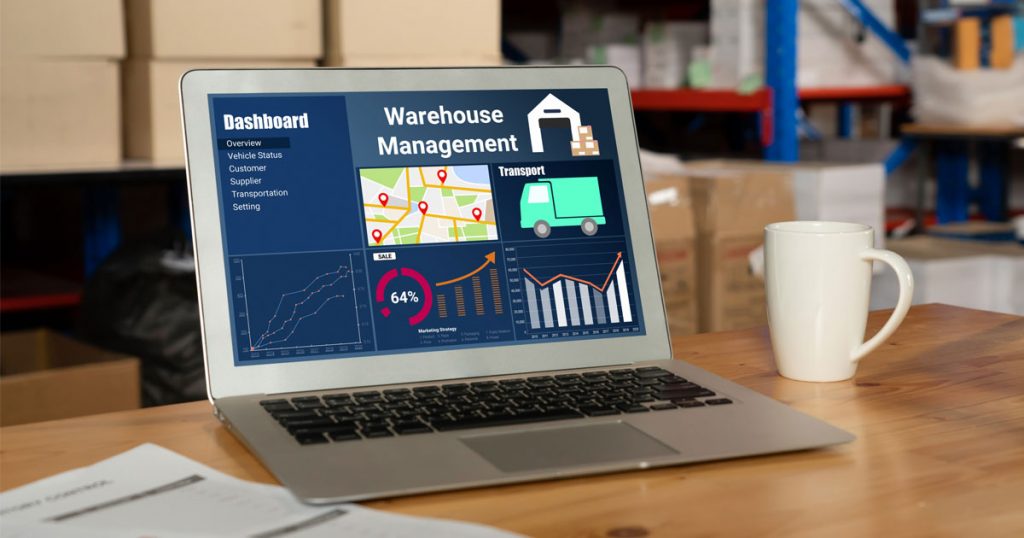 People Management
Businesses are well aware that Excel's functionality is above and beyond figures and computation.
Excel is a powerful tool when it comes to managing people, and people are the asset. Excel spreadsheets are used to store, maintain, and retrieve personal information. It's a great way to organize and keep track of information about employees, prospects, customers, supporters, and training attendees.
This means that great quantities of data can be exported and managed in Excel. Spreadsheets can be used to record individual information, including name, email, address, start date, work schedules, vacation time, last contract, subscription status, and more.
Human resources management can benefit exceedingly from Excel as a useful resource to effectively manage people in the company.
MS Excel helps HR managers to stay on top of their day-to-day tasks and responsibilities, everything from training management to employee turnover. Not only that, but HR departments also can make more informed decisions utilizing Excel since HRM has become more data-driven in the last decade.
Client Relationship Management
Professionals use Excel as a practical tool to keep and share customer records, maintaining an effective relationship with the customers.
The aim of CRM is to retain customers and grow sales. The interaction process with the customer is typically based on data analysis, data such as client information and jobs.
Excel and CRM software can be integrated, handling different processes such as sorting contact data, reporting, communication log, creating events, and more.
For instance, Excel can be used for compiling mailing and contact lists. Email marketing campaigns could be created and managed in Excel. You can send emails of all kinds to specific contacts using an Excel spreadsheet.
Accounting
Accountants tend to use MS Excel since it's compatible with accounting software.
Firms carry out their accounting activities using spreadsheet software, deducing technical business analysis such as performance monitoring and reporting.
Some even consider accounting as the main function of the application, keeping track of the organization's financial transactions and budgeting.
To be more specific, accountants use MS Excel to prepare financial statements, set budgets, carry out expense tracking, do forecasting, calculate loans, and also to create pivot tables, balance sheets, and so forth.
Finally, Excel has various spreadsheet templates and can be used to generate charts and graphs in order to compare the business trajectory over time. Various tasks such as the ones mentioned here and other similar procedures can also be automated in Excel.
Office Administration
Considering the day-to-day duties of an office administrator, Excel comes in as an incredibly handy tool for managing office activities.
As key players, office administrators handle an extensive quantity of their tasks using MS Excel. These tasks include invoicing, billing, record keeping, financial planning, and more.
Office administrators use Excel to outline the business process using checklists and task lists. Excel can be used to keep an eye on the progress, track different projects, list and follow up different deals, record and check the progress on individual tasks which need to be covered on a daily basis.
Thus, Excel is the all-purpose tool used by office administrators to ensure that activities run smoothly and efficiently within the organization.
MS Excel vs. other Advanced Programs
Experts believe that Excel is here to stay.
If you walk through a small business office or even different departments in a major corporate office, you are bound to see at least a computer screen or two filled with spreadsheets.
Excel is an indispensable tool in the age of big data where 'content' is known to be the 'king.' As competitive as it gets with the rise of a variety of advanced analytical programs, we cannot ignore the capacity of an established, deep-rooted program like Excel.
What is making Excel a powerful tool today is its compatibility with other leading business software and applications. Excel is used in collaboration with other specialized programs, as data is constantly moved into and out of Excel.
That's why Excel is still considered central to collaborative data management. Whatsmore, complex Excel processes can be automated to eliminate repetitive tasks, which renders easy-to-implement and error-free data manipulation.
Excel is updated to be in line with the current data-driven milieu. It might seem ironic that such software with a simple, familiar interface requires experts with extensive knowledge who have hands-on experience. Otherwise, it won't go that far.
To be able to tap into MS Excel and benefit from its capabilities, it is important to undergo advanced training. Our team of trained experts is here to provide you with optimized solutions and help you manage your particular tasks, save you time and effort.
Our experts will be glad to help you, If this article didn't answer your questions.
We believe this content can enhance our services. Yet, it's awaiting comprehensive review. Your suggestions for improvement are invaluable. Kindly report any issue or suggestion using the "Report an issue" button below. We value your input.